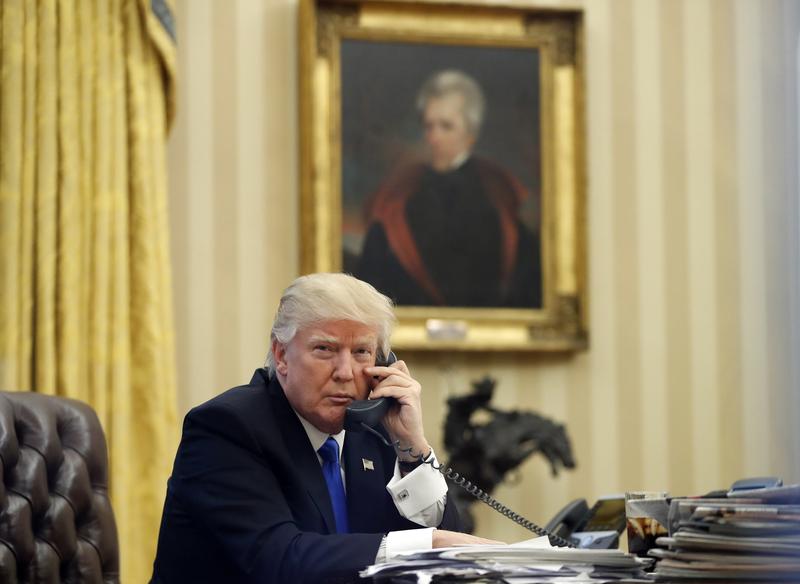 Click on the 'Listen' button above to hear this interview. 
President Donald Trump visited the estate and grave site of former President Andrew Jackson on Wednesday in Nashville, Tennessee where he laid a wreath to pay tribute to the former president in honor of Jackson's 250th birthday.
Trump's fondness for the former president is no secret — he had Jackson's portrait hung in the Oval Office and has criticized the removal of his image from the $20 bill. Trump's ascent to the presidency, on a wave of populism, winning over working class voters, and promising to "drain the swamp" has drawn many comparisons to Andrew Jackson. Some have said that Trump's election marks the "rise of the Jacksonian Republicans."
But Jackson's popularity has eroded over time. His legacy as a pro-slavery slaveholder and his infamous policy of "Indian removal" that resulted in the Trail of Tears have aligned him with white nationalists. Still, his gravesite has welcomed visits from more than President Trump: Presidents Theodore Roosevelt, Franklin Roosevelt, Lyndon Johnson, and Ronald Reagan have all visited Jackson's mansion and gravesite, formally known as The Hermitage. 
Dr. Barbara A. Perry, presidential studies director at the Miller Center at University of Virginia, examines the similarities and differences between Presidents Trump and Jackson.