The Takeaway
Trump Backlash Could Sweep More Women Into Office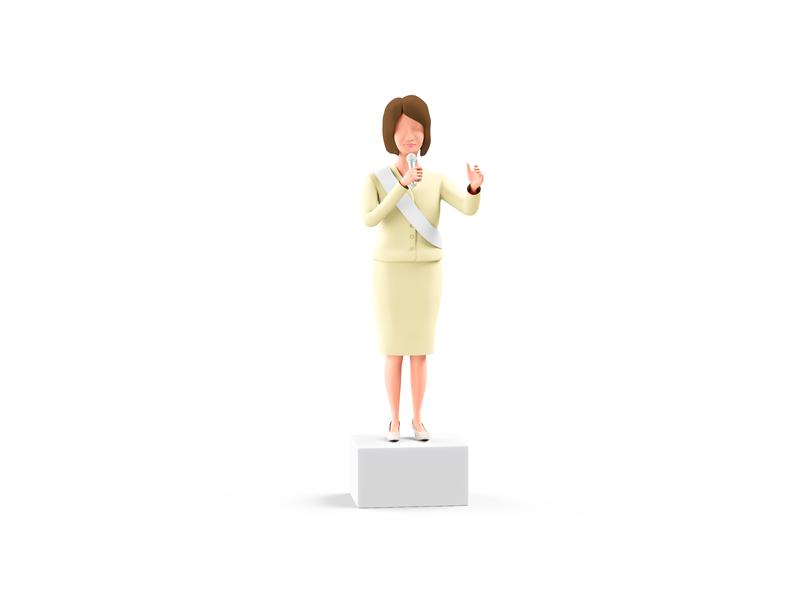 So far, 2016 has been the year of Donald Trump, but his rise could help create a flashback to the 1992 Democratic National Convention, which ended with a 45 minute celebration of female Congressional candidates led by then Texas Governor Ann Richards.
In 1992, female voters who were upset with the handling of the Anita Hill hearings swept five female Senators into office. Lynn Yeakel was one of the candidates on stage during that convention. She was up against incumbent Senator Arlen Specter in Pennsylvania. 
"It should not be unusual in 1992 to have women winning their party's nominations for the United States Senate," said Yeakel back then. "And I hope that we're going to get those stories off the front page because it's going to be so commonplace that we're going to have 50 percent of the seats in 10 years."
She went on to lose her election, and her vision of a more egalitarian political system is still not realized nearly a quarter century later. Though just 20 women currently serve in the U.S. Senate, a near record number of female Senate candidates — nine total, including seven who are going up against Republican men — are looking to make another breakthrough this year.
Yeakel, who is now director of Institute for Women's Health and Leadership at the Drexel University College of Medicine, joins The Takeaway to discuss what went wrong between 1992 and 2016, how a Trump candidacy could actually help women get elected.
A recent Gallup poll found that the presumptive Republican nominee Donald Trump is viewed unfavorably by 70 percent of women nationwide. Can that be overcome? And what does it mean for the female Republican voters who will be forced to make a choice this November?
Kim Alfano, a Republican strategist and CEO of Alfano Communications, weighs in.