The Takeaway
Trump Administration Punts Transgender Bathroom Rights Back to the States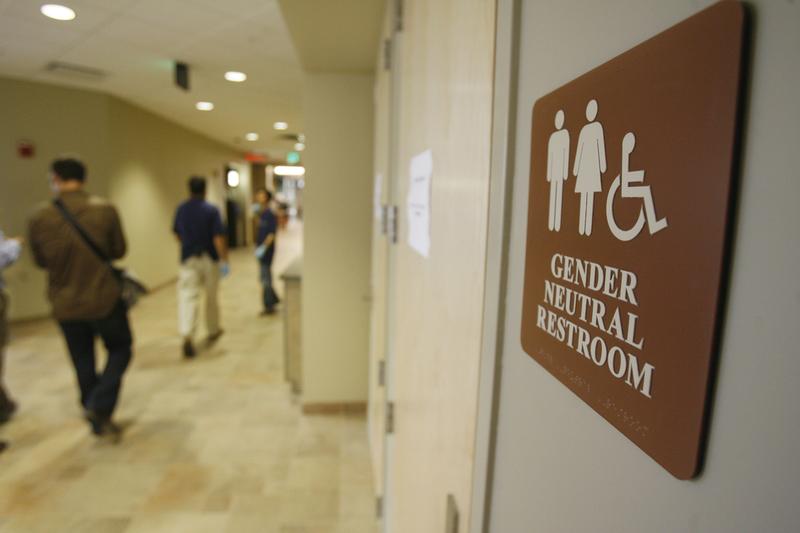 Click on the 'Listen' button above to hear this interview. 
On Wednesday, the Trump Administration announced its intention to overturn an Obama-era protection that allows transgender students to use the bathroom of their choosing in schools. The Administration says it will leave such policy decisions up to the states. 
While being questioned on the planned policy change, White House Press Secretary Sean Spicer shot down reports of a perceived rift between Attorney General Jeff Sessions and Education Secretary Betsy DeVos over the issue. According to reports, DeVos initially resisted the order, but the attorney general's strong opposition to expanding gay and transgender rights won the day. 
Jillian T. Weiss, executive director of the Transgender Legal Defense and Education Fund, explains what this policy shift could mean for LGBTQ students. Donna Milo, a Republican business owner and transgender woman, joins The Takeaway to shareher views on leaving transgender protections to the states.