The 19 Truest Tweets About Life in New York City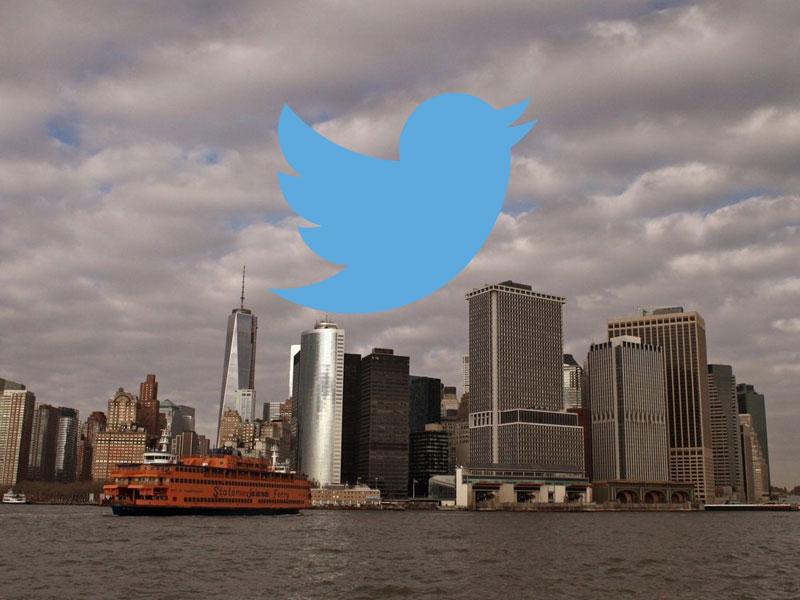 Sometimes a tweet is so true it hurts.
Moving is really hard here.
I wouldn't wish the process of moving in New York City on my worst enemy

— Steven Perlberg (@perlberg) June 21, 2014
I am so confused about how anyone ever finds a place to live in New York City.

— Ashley Ford (@iSmashFizzle) January 25, 2014
The subway is weird.
No one has ever seen him. No photos exist. And yet the legend of New York City's "Sick Passenger" exists to this day.

— Philip Bump (@pbump) March 21, 2014
If you only rode the F train you'd think New York City was mostly a polite battle between homeless and Mormons.

— Choire (@Choire) May 27, 2014
The metrocard swipe is one of the few moments of public performance we have each day. Relish it. Rise to the occasion. Nail that swipe.

— Jody Avirgan (@jodyavirgan) April 11, 2014
I wonder if, when they embrace, the train dispatcher's spouse ever thinks "I'm being held momentarily by the train dispatcher"

— Oliver Burkeman (@oliverburkeman) April 24, 2014
The nice thing about the subway is that there's always someone weirder than you.

— Lizzie O'Leary (@lizzieohreally) July 24, 2014
Street carts rule.
To buy breakfast from a street cart with pocket change is one of NYC's tiny pleasures. Even if the coffee tastes like pencils.

— Valerie (@lapinski) April 2, 2014
You have to be a better pedestrian.
Guys, I was mean to a tourist during rush hour yesterday and I feel bad about it. Still, the open subway door is no place to eye your map.

— Michael P. Ventura (@mpventura) April 23, 2014
A young woman just stepped into a crowded crosswalk in midtown, knelt down, and tied her shoe. Most amazing thing I have ever seen.

— Paul Ford (@ftrain) May 1, 2014
These are the things we fear most.
NYC winter fears: 1. Icicles falling off buildings 2. Slipping down the salty subway stairs 3. Photographed falling in the icy crosswalk...

— Mike Hayes (@michaelhayes) January 22, 2014
I texted my landlord "i love u" by accident. How's your day going?

— Amber (@missambear) March 5, 2014
Some things should be easier.
I still don't understand why, in 2014, it's not illegal for new york city faucets to not dispense seltzer

— matt (@mattbuchanan) June 10, 2014
City dogs are the best dogs.
The ying and yang of New York City in the spring are dogs and tourists. Light and dark balancing out the universe.

— Ryan Broderick (@ryanpbroderick) April 11, 2014
There is garbage everywhere.
If someone you know is thinking about moving to New York City you should not hold back when describing the garbage smells in the summer.

— Dorsey Shaw (@dorseyshaw) July 23, 2014
Garbage bags covered in snow: New York City's winter shrubbery.

— Molly Knefel (@mollyknefel) February 3, 2014
There is scaffolding everywhere.
The official tree of New York City is scaffolding.

— Erin Gloria Ryan (@morninggloria) September 29, 2013
What is it about scaffolding that makes men want to randomly start doing pull ups in the middle of the street?

— Heben Nigatu (@heavenrants) June 28, 2014
This is how you say hello.
"Hey, nice to meet you, what do you do, where do you live, how much is your rent?" - people in NYC meeting for the first time

— Caroline Moss (@socarolinesays) July 28, 2014