The Takeaway
Trans Rebel Laura Jane Grace: Being Yourself is a Revolutionary Act of Protest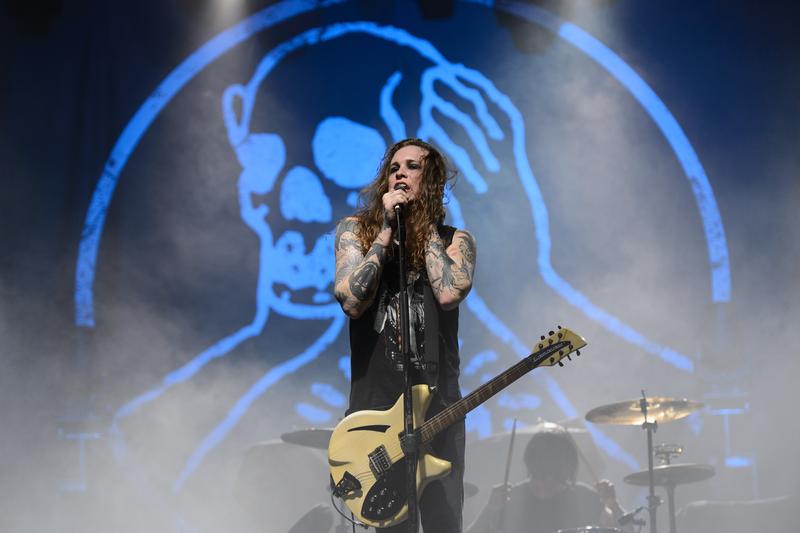 Click on the 'Listen' button above to hear this interview.
After nearly two decades at the helm of the punk rock band Against Me!, frontwoman Laura Jane Grace seems to have it finally figured out.
Her forthcoming memoir, "Tranny: Confessions of Punk Rock's Most Infamous Anarchist Sellout," does dive into sex, drugs, and rock & roll— something that's almost inevitable for any working musician who's toured as relentlessly Grace — but it proves to be so much more.
Interspersed throughout the autobiographical narrative are journal entries documenting Grace's introspections on her gender dysphoria, her anxieties, and eventual solace. It's emblematic of her music, both triumphant and rebelliously self-aware. 
Since coming out as transgender in 2012, Grace has been a vocal advocate for LBTQ issues. In May, she infamously burned her birth certificate on stage in North Carolina, in protest of the HB2 bill.
On Against Me!'s celebratory sixth studio album, "Transgender Dysphoria Blues," and her forthcoming LP, "Shape Shift With Me," Grace continues to explore the idea that being true to yourself might be the most punk thing of all.