The Takeaway
The True American: The Unlikely Campaign to Save a 9/11 Revenge Killer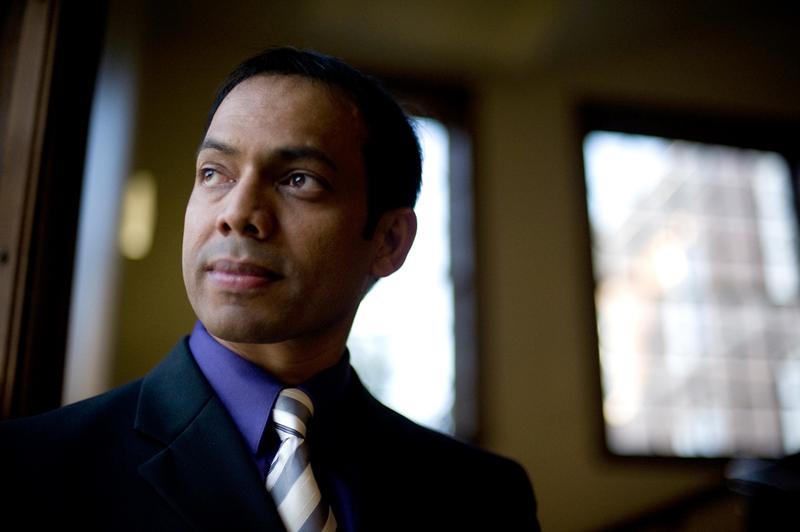 Ten days after the 9/11 attacks, a Texas auto body repairman named Mark Stroman walked into a gas station just outside Dallas and shot the man behind the counter in the face, a Bangladeshi immigrant named Rais Bhuiyan. 
It wasn't the first-time Stroman, an avowed "American terrorist," targeted a brown-skinned gas station attendant. He had already killed Waqar Hasan, also a convenience-store worker. Eleven days later, he'd go on to shoot and kill another gas station owner, an Indian-American Hindu named Vasudev Patel. 
Of all the men Stroman targeted, only one, Rais Bhuiyan, would survived his attack. The Takeaway spoke to him in 2011, ten years after that attack. Searching for meaning in the aftermath of the assault, Bhuiyan found forgiveness for his attacker. Mark Stroman had been sentenced to death, but Bhuiyan began to campaign to save his life.
New York Times Columnist Anand Giridharadas chronicles Bhuiyan and Stroman's stories in his new book "The True American: Murder and Mercy in Texas." He explains why Bhuiyan started a campaign to have his attacker spared from the death penalty.
Watch a video of Bhuiyan telling his story below.