The Takeaway
Do Trigger Warnings Support or Hinder Academic Freedom?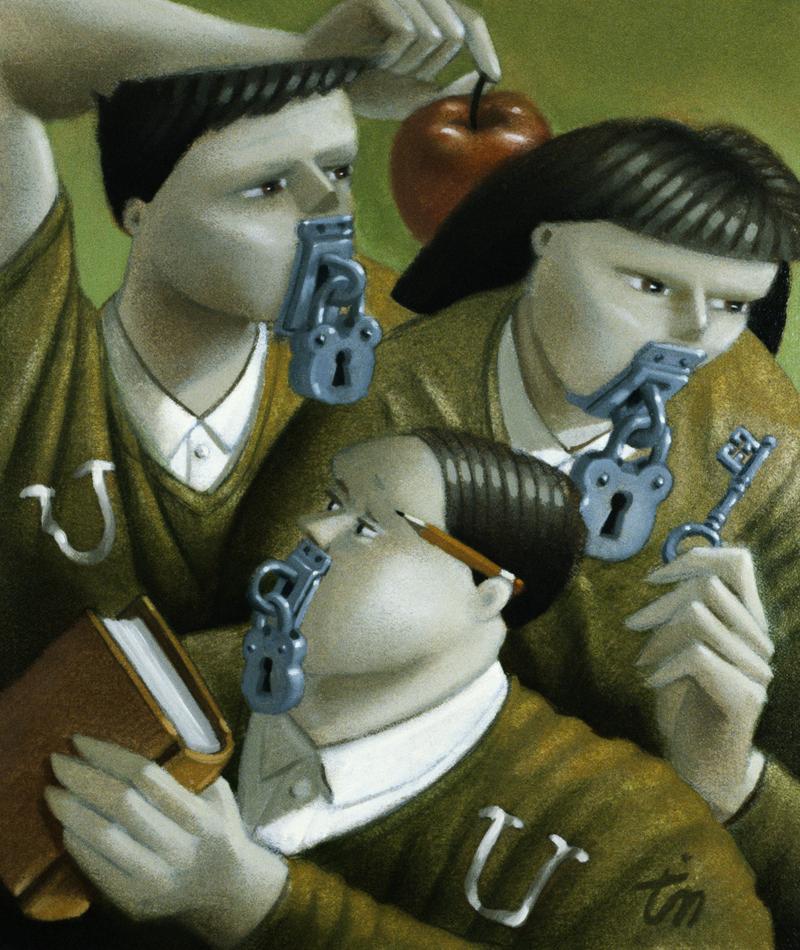 Click on the 'Listen' button above to hear this interview.
In a recent letter to incoming first-year students, University of Chicago Dean of Students John Ellison wrote that the college's "commitment to academic freedom means that we do not support so-called 'trigger warnings,' we do not cancel invited speakers because their topics might prove controversial, and we do not condone the creation of intellectual 'safe spaces' where individuals can retreat from ideas and perspectives at odds with their own."
Very few universities have official policies regarding "trigger warnings," and Dean Ellison's letter should not be confused for one. While the college does not support "trigger warnings" and "safe spaces," it has no policy against them and faculty will choose how to run their classrooms.
Still, Dean Ellison's words have posed a big question: Do "trigger warnings" and "safe spaces" have a place on college campuses? Mary Anne Case, a professor of law at the University of Chicago Law School, debates that question today on The Takeaway.