Elaine Rivera, 54, Former WNYC Reporter
→ Update: Information on how to support the Elaine Rivera Scholarship in Journalism at bottom of this page.
Elaine Rivera, a compassionate, funny, incisive journalist who worked at WNYC from 2006 until 2009, has died. She was 54.
Evelyn Hernandez, a longtime friend, confirmed her death and said friends found her Saturday. The cause is unknown, Hernandez said, but it came after a battle with liver disease.
"Elaine Rivera had an enormous heart and a commitment to social justice that was reflected in her illuminating journalism," Hernandez said in an e-mail. "Her voice will be greatly missed."
Rivera came to WNYC after a celebrated career in print journalism at Time magazine and other publications. She spent much of her time at the station covering Eliot Spitzer's race for the New York governor's office in 2006 and Hillary Clinton's failed presidential campaign in 2008. She also reported from the Democratic National Convention that year in Denver. But she was best known, both inside and outside of WNYC, for her street-level reporting and her intimate knowledge of Bronx politics.
She left WNYC in 2009 to teach journalism at Lehman College in the Bronx, part of the City University of New York, where she was on a leave of absence at the time of her death.
"She could walk the halls of Albany or City Hall and get politicians to open up," WNYC's Enterprise Editor Karen Frillmann said. "But she was most interested talking to the people who live and die by what happens in the halls of power. Prison reform, teen suicide, domestic abuse were some of the topics she covered. She was passionate, smart and had a wicked sense of humor."
In 2009, Elaine took part in WNYC's "Main Street NYC" project that documented the impact of the national recession on the city's neighborhoods. She drew sharp contrasts between the commercial strip along 161st Street in the Bronx and the glamour of the new $1.5 billion Yankee Stadium that was opening up that spring nearby. While the stadium's boosters had promised it would enliven the entire neighborhood, Rivera noted that the new venue had included so many food and drink options few spectators had reason to leave and patronize local establishments afterwards.
In this video of an appearance from May 7, 2009, on the Brian Lehrer Show, she discussed the Main Street project, beginning at about three minutes in.
Elaine's humor was wide-ranging, and she greeted much of the rough-and-tumble of local news with a hearty laugh. In 2009, she posted a news release from the state comptroller's office on the WNYC News Blog under the slug, "Best. Headline. Ever." The headline: "State Wasting Millions on Dental Services for Patients with No Teeth." 
"She told great stories and—most importantly—was able to laugh at herself," recalled a former WNYC colleague of hers, Beth Fertig. "My favorite word she taught me was bochinche, Spanish for 'gossip,' and we'd greet each other at work by asking, 'Got any bochinche?'"
From left: WNYC's Ilya Marritz, Elaine Rivera, Beth Fertig, Arun Venugopal and Rex Doane.
Another colleague from WNYC, Cindy Rodriguez, wrote in an e-mail: "Elaine was one of the most ethical and honest reporters I know. In this crazy world of New York City journalism, her judgment was impeccable. She was a generous mentor and loving friend."
The New York Times columnist Michael Powell wrote on Twitter: "Terrific, passionate reporter, friend to dispossessed, and funny, wonderful intelligent woman, has left us far too soon."
Before coming to WNYC, Rivera had worked as a reporter at The Washington Post, Time magazine, and New York Newsday, covering a wide variety of topics, including immigration, the crash of TWA Flight 800, and the police shooting of Amadou Diallo. She also contributed to the award-winning Frontline documentary, "Faith and Doubt at Ground Zero" and the Life magazine photo project, "Faces of Ground Zero." 
Rivera was also active in the National Association of Hispanic Journalists and had served on its board.
Born and raised in Cleveland, Ohio, she received her B.A. in journalism from Kent State University in 1981.
---
Support the Elaine Rivera Scholarship in Journalism
Lehman College, where Elaine taught, has set up a fund to help young journalists. Here's how to support the scholarship efforts.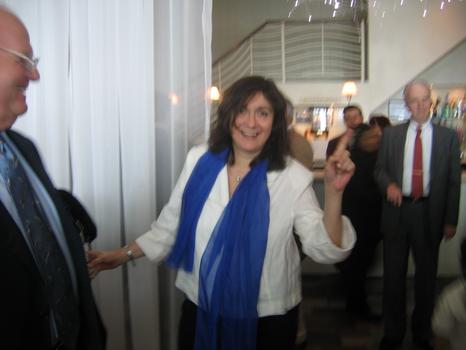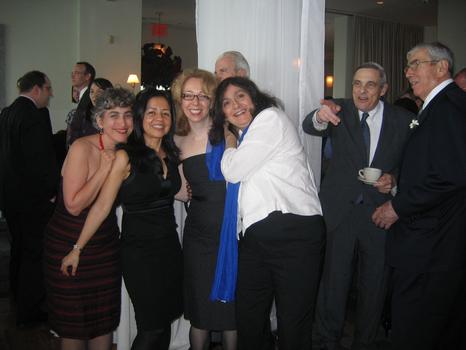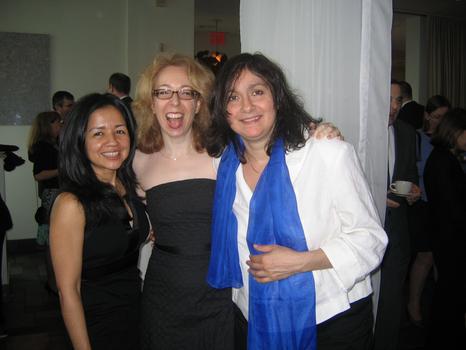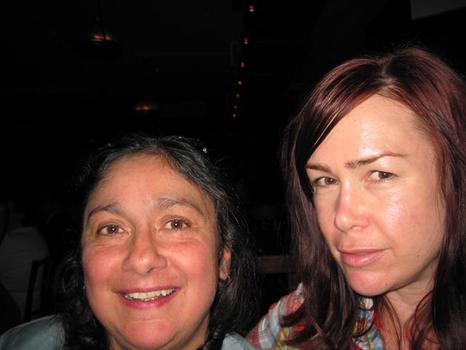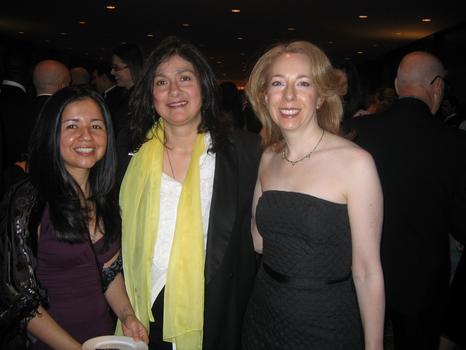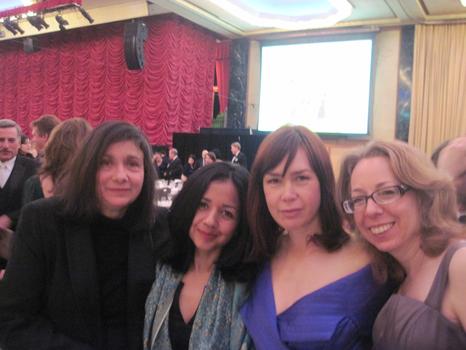 of