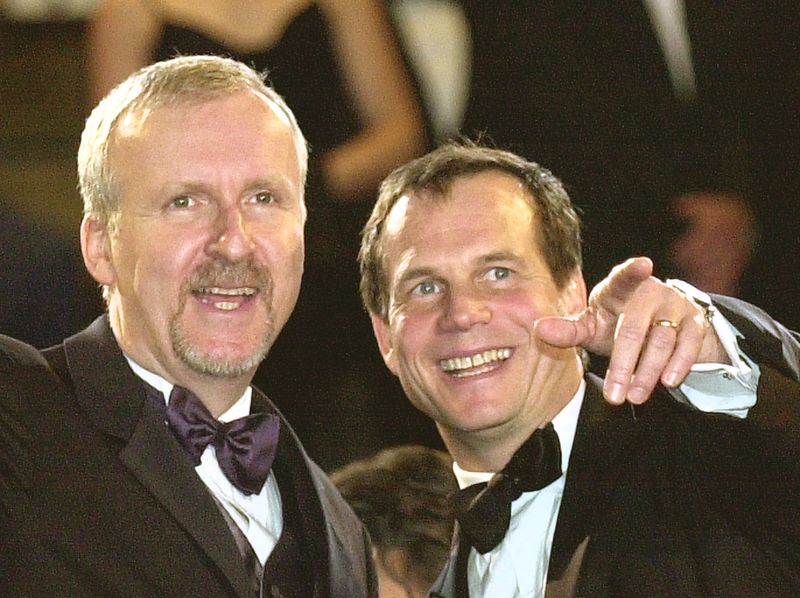 It was startling to learn that Bill Paxton died suddenly at the age of 61, for the veteran actor had a boyish, wide-eyed quality that defied age. His many fans include director James Cameron, who worked with him for 36 years on such films as "The Terminator" and "Titanic," and who noted, "The world is a lesser place for his passing, and I will profoundly miss him." Tom Hanks, who starred with him on "Apollo 13," wrote "Bill Paxton was, simply, a wonderful man. A wonderful man." Paxton made even small movies like "Near Dark" memorable. We were lucky to have had him on our show a couple of times, both in 2002 for "Frailty," which he directed and starred in, as well as in 2003, with James Cameron, for "Ghosts of the Abyss."
In 2002, Bill Paxton talked about his film "Frailty"
In 2003, Bill Paxton and James Cameron discussed going back to the Titanic for the Imax feature, "Ghosts of the Abyss"