Treasury Secretary Pick Begins Confirmation Hearing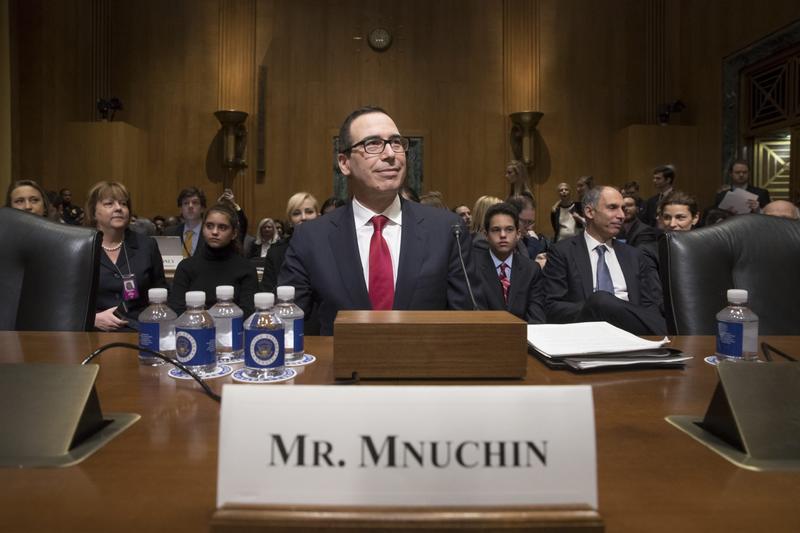 President-elect Donald Trump's pick for treasury secretary, Steve Mnuchin, is on Capitol Hill on Thursday for his confirmation hearing. Mnuchin worked at Goldman Sachs for 17 years, and came under criticism for foreclosure practices in the wake of the financial crisis.
Here & Now's Jeremy Hobson speaks with MSNBC's Ali Velshi (@AliVelshi) about the confirmation hearing and also what Trump has said about cutting corporate and personal taxes.
Copyright 2017 NPR. To see more, visit http://www.npr.org/.