Here's How to Get To and From Hoboken Today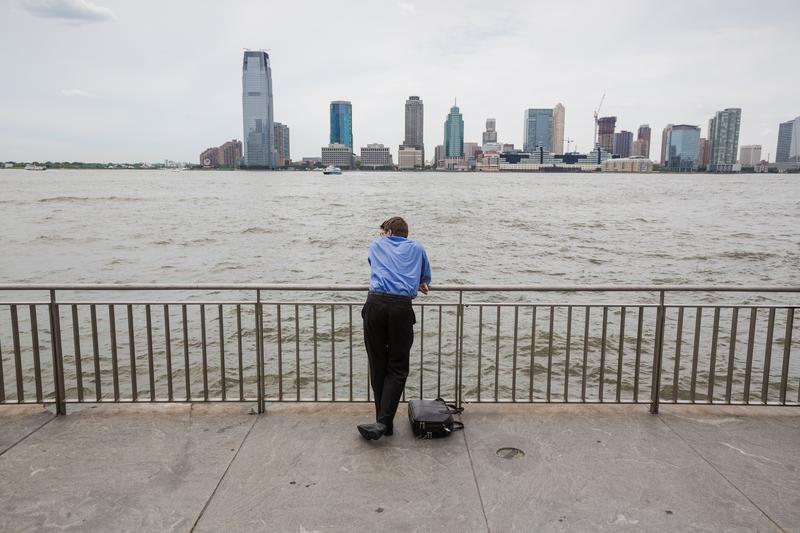 A NJ Transit train crashed at Hoboken Terminal Thursday, killing one person and injuring 108 others. NJ Transit, light rail and some ferry service is suspended. NJ Transit is expanding bus, rail and light rail service to make up for the closure of Hoboken Terminal. NJ Transit tickets are being honored by Metro-North, NJ Transit buses and shuttles, and New York Waterway ferries.
Expect overcrowding and delays.
• PATH. Path operating normally.
• NJ Transit. 
All New York City-bound trains (Northeast Corridor, North Jersey Coast Line, Midtown direct), Raritan Valley and Atlantic City lines will operate on normal weekday schedules.
Main, Bergen, Pascack Valley and Port Jervis lines will continue to operate on a modified weekend schedule originating/terminating in Secaucus.
There will be limited rail shuttle service on the Montclair-Boonton Line west of Montclair State University (MSU) – between MSU and Denville stations.
There will be rail shuttle service on the Morris & Essex Lines (M&E) between Hackettstown and Dover.
The Gladstone Branch will have its two regularly scheduled Midtown Direct trains in addition to rail shuttles between Gladstone and Summit.
• Buses. There will be supplemental service during morning and afternoon rush hour periods on the #126 (Hoboken-NY) and other commuter lines in Bergen, Passaic, and Essex counties.
Bus shuttle service will operate between Secaucus Junction and Liberty State Park Light Rail Station. Service will begin at 6 a.m. and continue throughout the day until midnight. This service will operate on a load-and-go basis from bus lanes 8, 9 and 10 during peak hours. During off-peak hours, service will continue to operate based upon demand. 
Customers wishing to go from Secaucus to the Jersey City waterfront should use the shuttle bus service to Liberty State Park and make a connection to Hudson-Bergen Light Rail.
• Metro-North. Metro-North is honoring all Pascack Valley Line and Port Jervis Line tickets until further notice.
For Pascack Valley Line, Suffern, Sloatsburg, Tuxedo & Harriman: Take Hudson Line Train Service from Grand Central Terminal to Tarrytown station for connecting bus service to all PVL stations. 
For Port Jervis Line customers between Harriman and Port Jervis: Take Hudson Line Train Service to Beacon for connecting bus service to all stations between Harriman and Port Jervis stations. 
• Ferry. The NY Waterway Ferry service IS operating from 14th Street in Hoboken, and they are honoring NJ Transit tickets — but NOT PATH tickets. You can take the ferry to West 39th Street or to World Financial Center from there.
• Hudson-Bergen Light Rail. Will resume full service Friday morning.
Until then, service to and from 8th Street is being terminated at Newport; service to and from Tonnelle Avenue is being terminated at 2nd Street.