Intermittent Service Resumes on Staten Island Railway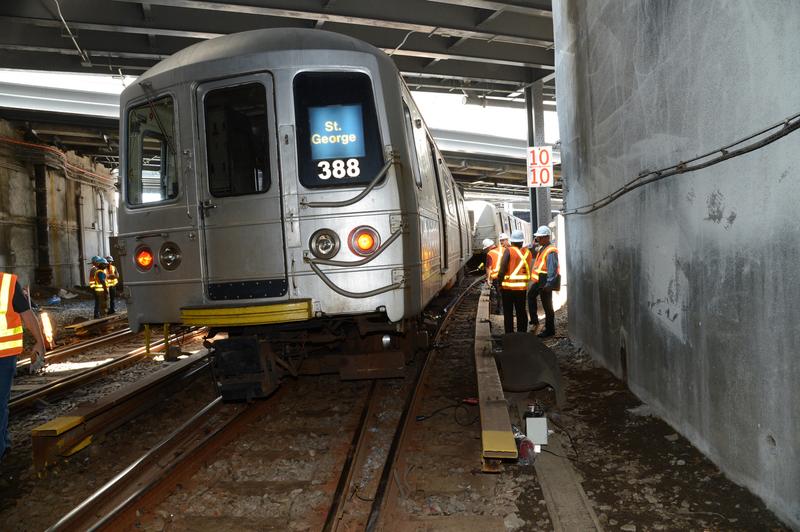 Update with limited service renewal.
Limited local service is resuming on the Staten Island Railway out of Saint George through the Thursday evening rush, with trains running every 20 minutes. But it will be suspended again at 7 p.m. between the ferry terminal and Tompkinsville. Shuttle buses will be provided between those stations when that happens.
The last car of a four-car train derailed just before 2 p.m. as it approached the ferry terminal. There were approximately 90 passengers on board. There are no reports of injuries.
The Metropolitan Transportation Authority has not determined a cause