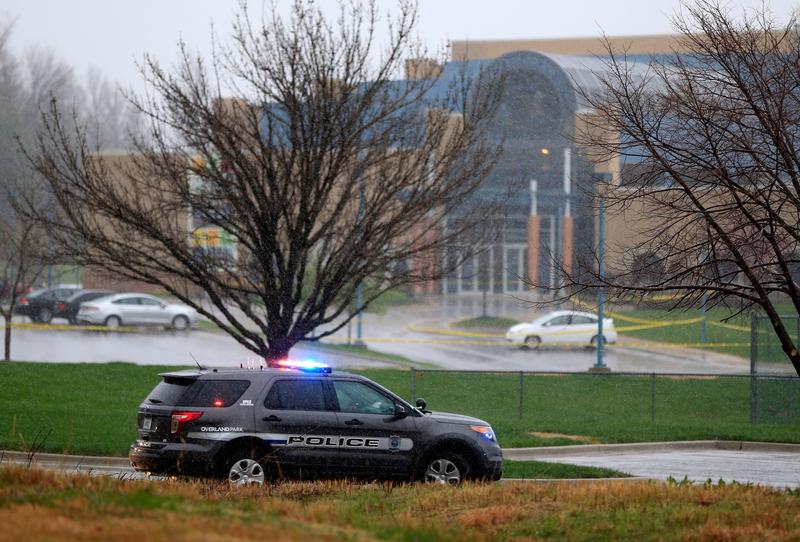 It's a somber start to the Jewish holiday of Passover after a gunman opened fire and killed three people outside a Jewish community center and retirement community in a suburb of Kansas City yesterday.
The gunman was identified as Frazier Glenn Miller who is being charged with first-degree murder. Glenn Miller, who also goes by the alias Frazier Glenn Cross, is a former Ku Klux Klan leader with a history of anti-semitism. 
Mark Potok, spokesman and director of publications and information for the Southern Poverty Law Center (SPLC), says the attack by Glenn Miller comes as no surprise.
"We have tangled with this man over the last 30 years repeatedly," says Potok. "Back in the mid-1980s he actually plotted to assassinate the founder of the SPLC, Morris Dees. He at the time was running a kind of paramilitary Klan outfit called the White Patriot Party—they were Klansman but trained with weapons. It turned out they were getting both training and military weapons from active military personnel."
While this tragedy has undoubtedly been a shock for the Kansas Jewish community and the community at large, Potok says that there has been a very active white supremacist movement in the state over the last few decades.
"The reality is that most synagogues and Jewish institutions in the country have fairly elaborate security," he says. "The sad thing is it's really necessary."
Potok describes Glenn Miller as a neo-Nazi who "sees Jews as the real evil out there, much worse than black people, brown people, gay people and so on. What I would say defines him more than most people in this movement is this is a violent man with violent ideas."
According to Potok, Glenn Miller served two tours in Vietnam and did 13 years in U.S. Army Special Forces, known as the Green Berets.
"This is a scary fellow, a guy who's been around weapons for much of his life and who clearly enjoys using them," says Potok. 
The Southern Poverty Law Center sued Glenn Miller back in the 1980s. The SPLC got Glenn Miller to sign an agreement to shut down the group he was operating and plead guilty to a weapons charge.
"But then he went on the lam and it took some six or seven months before he was in fact caught again by the FBI and ultimately sentenced to prison," says Potok. "He probably would still be in prison today were it not for the fact that at the time he cut a deal with the federal government to inform, to testify against other white supremacists in the very famous 1986 sedition trial in Fort Smith."
Potok says that that the government ultimately lost the case in the 1980s and Glenn Miller was let go.
Attorney General Eric Holder says the Department of Justice  will investigate whether federal hate crimes were committed in Kansas.
"Nobody should have to worry about their security while gathering with their fellow believers," President Barack Obama said in response to the shooting. "No one should ever have to fear for their safety when they go to pray."