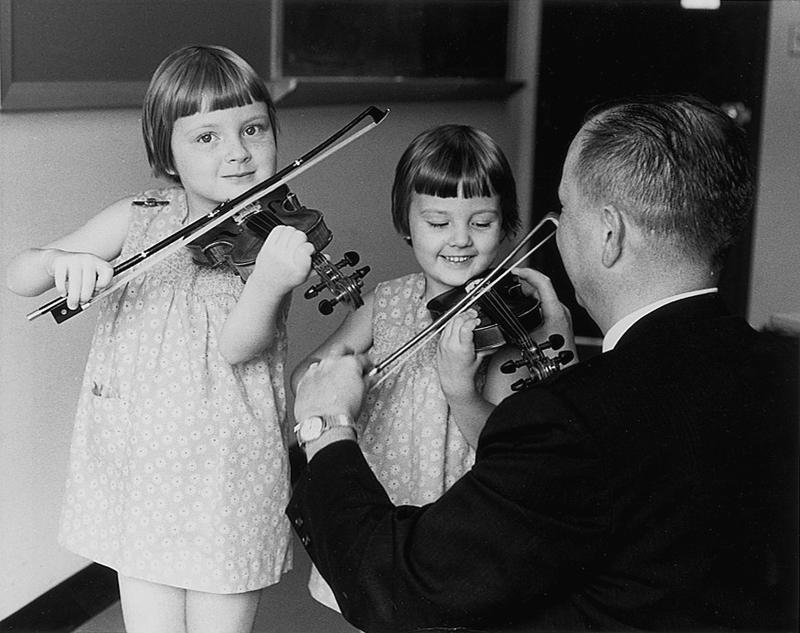 Many of us have had the experience of a great teacher and the sadness of learning that they have passed on and remembering just how much that teacher meant.
But imagine if this teacher was the toughest and most intimidating figure in your life, someone who made your fingers bleed from practicing and brought tears to your eyes.
"Don't cry, discipline yourself," was the response you would receive.
When this real life man, famed music teacher Jerry Kupchinksky died, his students gathered for a memorial concert.
"I came back with my viola that I had stopped playing 25 years earlier and when I walked in for that rehearsal we were greeted literally by 40 years worth of students," said Joanne Lipman, a journalist and one of Mr. K's former students.
Joanne Lipman and Melanie Kupchynsky, Jerry's daughter, both performed in that concert orchestra, and an article in The New York Times by Joanne provoked an outpouring of support for tough teachers who had left a big imprint.
Joanne and Melanie co-authored a new book, "Strings Attached: One Tough Teacher and the Gift of Great Expectations." Joanne is a journalist and Melanie is a violinist with the Chicago Symphony Orchestra, and they both share their stories of tough love and the man behind the hard exterior.