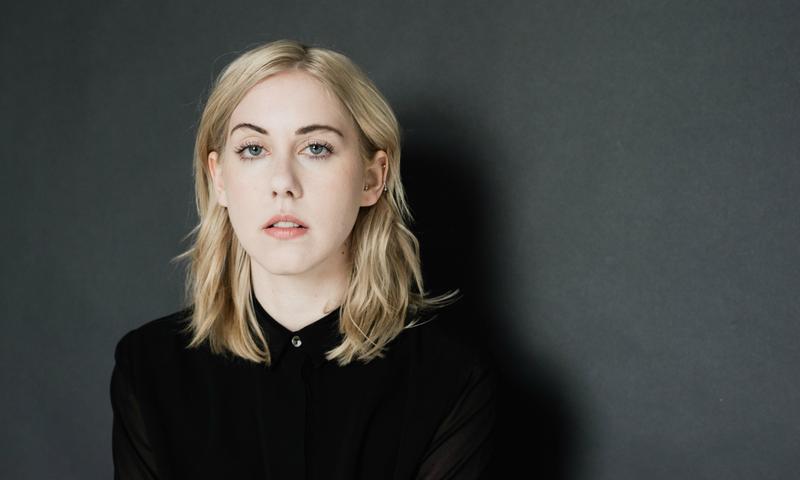 If you believe the music blog hype, 2015 is going to be a big year for up-and-coming female musicians who are exploding the stereotype of the confessional singer-songwriter. And none of those has more buzz than 24-year-old Mackenzie Scott, who performs as TORRES.
Scott was raised Baptist in Macon, Georgia, and went to college in Nashville, where she released her first album in 2013. She recently moved to Brooklyn, fulfilling a decade-long dream. "My parents brought me to visit when I was 14 and I pretty much had it in my head after that that I was going to live here," she tells Kurt Andersen. But Scott found it necessary to travel all the way across the Atlantic, to the English countryside, to make her new record, Sprinter.
Watch TORRES perform "Cowboy Guilt" from Sprinter below.
Although she no longer considers herself Baptist or goes to church, Scott says, "I am a Christ follower." Questions about religion and her upbringing permeate this record — as do questions of identity, heartache, and family. Even if the sound is gritty and rocking, the material is all incredibly personal. The new album ends with a track about being adopted. It's a theme she visited on her last album as well. "It's something that I still don't necessarily feel comfortable talking about with loved ones in my life, so it's making its way into the songwriting," she tells Kurt. "That's how I feel about everything. It's really backwards, but it makes sense for me."
Scott started out singing in the church choir, but it wasn't until her parents gave her a guitar when she was 16 that she started writing songs. As a teen in Macon, hers was a steady diet of show tunes and pop music. "I think I listened to The Phantom of the Opera exclusively for about two years," she confesses. "I'm a Britney Spears fan, and Backstreet Boys, and all of that," she says. "Those are some of the best melodies ever written."
Video: TORRES, "Cowboy Guilt"
Music Playlist
New Skin

Artist: Torres

Album: Sprinter

Label: Partisan Records

Sprinter

Artist: Torres

Harshest Light

Artist: Torres