Soundcheck
Tori Amos: Pop Songs Reinvigorated By Visual Art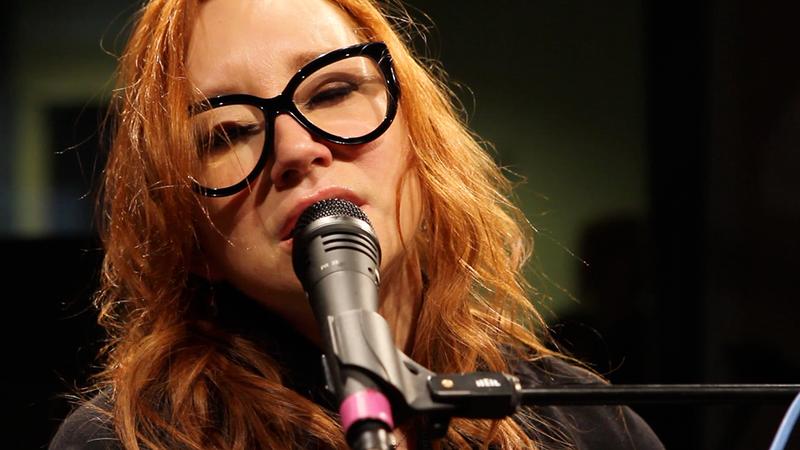 When Tori Amos unveiled Gold Dust in 2012, it was a pristine moment to acknowledge the influential songwriter's legacy thus far. Starting with her 1992 solo debut, Little Earthquakes, Amos has led the way for a generation of powerful female artists, taking ahold of and shifting the rock world with perfectly stated, confessional lyrics that confronted love and sex, joy, empowerment, and painful life experiences through a fresh, new lens. Hearing her music from the past 20 years reconfigured -- with classical orchestration from the Netherlands' Metropole Orchestra -- was a chance to rediscover Amos' groundbreaking works re-imagined.
Now, with her 14th studio effort, Amos is moving forward. Unrepentant Geraldines, her first record of all-original rock and pop-oriented songs in five years, is both a return to her signature instrument -- piano -- and to her fine art-pop sound, and also another evolution as a songwriter. In true Tori Amos fashion, these songs are full of juxtapositions: tender and rocking, intense and pretty, whispered and screamed as she delves in to dark territory, as on the first single "Trouble's Lament." The record also arrives with something of a framing device -- her experiences with and love for visual art.
Before Unrepentant Geraldines' release on May 13, the groundbreaking and prolific artist performs some of her new material in an intimate solo piano performance in the Soundcheck studio, and talks about her new songs.
Set List:
"Trouble's Lament"
"Selkie"
"Crucify" 
This episode is included in the Soundcheck #smartbinge podcast playlist at wnyc.org/smartbinge