Top 10 Oscar Hammerstein Videos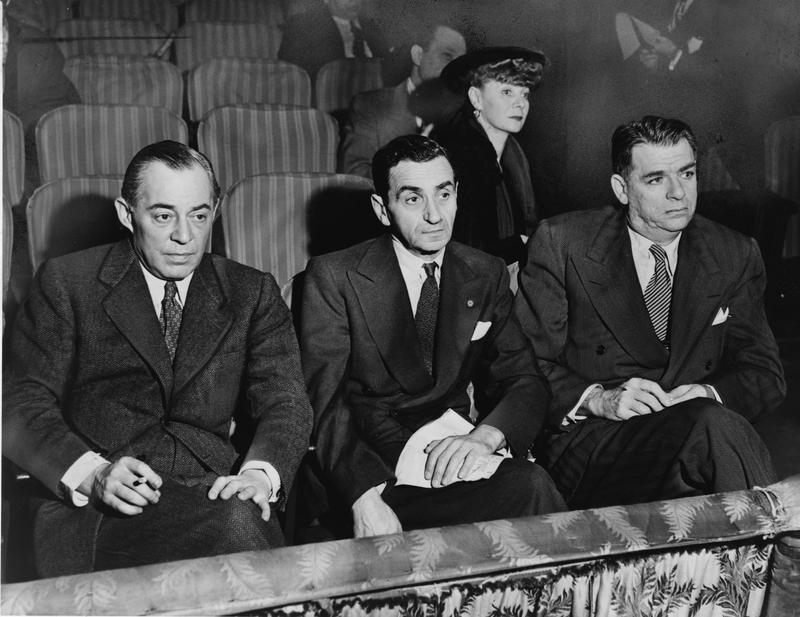 This weekend is Oscar Hammerstein's birthday. To get ready for the celebration we've collected ten videos of some great interpretations of his songs. Leave us a comment and let us know which one is your favorite - or if we missed a great one – and listen to The Jonathan Channel this Saturday at 4pm for an Oscar Hammerstein celebration!
1) In addition to being Hammerstein's birthday this weekend, the World Cup final will be played in Rio De Janeiro, Brazil. Here's Sinatra, in Rio, singing "The Song Is You".
2) Here we have Gordon MacRae and Shirley Jones singing "If I Loved You." He would like that, but she's not convinced… or is she?
3) Michael Feinstein knows a lot about the American Songbook. This video, from the Rodgers and Hammerstein collections at the Library of Congress, shows how the melody to "It Might As Well Be Spring" changed when Hammerstein put his lyric to it.
4) "Hello Young Lovers" is a beautiful song from The King and I. Rebecca Luker is a favorite of The Jonathan Channel and delivers a great performance in this clip.
5) In this version of "Hello Young Lovers", we get a completely different take of the same song by The Temptations.
6) Jack Jones thinks it's just fine if "People Will Say We're In Love." In this performance from 1966 he's swinging up a storm, backed by a big band and strings.
7) Dave Brubeck was most definitely a citizen of jazz. His quartet with Paul Desmond exported a West Coast style of swinging that was light, airy and they also pioneered the use of odd-time meters in jazz. Here they are joined by Gerry Mulligan in a version of "All The Things You Are."
8) Brian Stokes Mitchell and Reba McEntire sing "Some Enchanted Evening" from South Pacific at Carnegie Hall? See for yourself.
9) "Can't Help Lovin' Dat Man" is performed here by Lena Horne, dressed to kill, in the feature film Till The Clouds Roll By. The movie is a fictional biography of Jerome Kern that included this hit from Showboat.
10) In our final video honoring the birthday of Oscar Hammerstein II, we return to Sinatra, singing "Old Man River" in 1946.