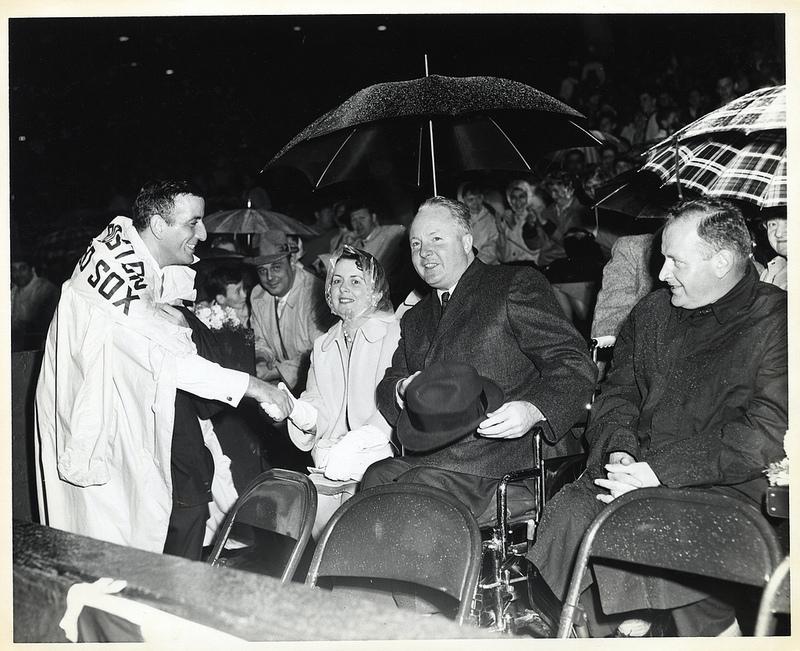 In this essay (part 3 of 4), Jonathan Schwartz recalls the desert, the late-1970's and his close friends Tony Bennett and Frank Sinatra. 
I praised him and I praised him. I was well aware that Tony Bennett would pick up the phone from anywhere in the world and call friends to tell them he had "sold out" his 2 performances the night before. I was on that list, the recipient of dozens and dozens of "sold out" communications, listening to every call with affection and, in fact, devotion.
Bennett's heart was made of doubt, so unsure was he that he had, on any night, earned that applause, that he was a worthy guy. All he could really do was to tell his buddies, associates, sons and daughters, writers and painters, that the night before (in fact, the whole week before, month before, year before) he had sold out. Every seat. "I couldn't believe it!" he had said to me more than once.
"I don't have to go and see Sinatra," I told him. "You were sufficient."
But he pressed me on, and with theatrical hesitation, I accepted.
Tony's call to Sinatra's secretary, Dorothy Ullman, a heavy-set woman trapped on a planet of requests, had miraculously achieved a first row seat, by the stage in the right corner of the nightclub. I arrived as Sinatra was announced. Out he came, a generation older than Tony Bennett, immaculate in tux, toupe, and the always present orange handkerchief in his breast pocket, at the full bloom of a tulip. No question the mood was different.
There, at the very sight of him, hysteria burst forth, fueled by everything we knew about him, and italicized by the music, the music that had begun before Germany invaded Poland. Tony's welcome had been festive and loving, but not in the least, dangerous.
"I've Got The World on a String" began Sinatra's program. Sinatra sounded not so hot - this song had always told me what shape he might be in. He wandered slowly across the stage, a bit plump, but, it must be said, dangerous. I rested my right hand on the lip of the stage, happy in the safety of what I considered a warm relationship with this guy: drinking in the desert, invited to his home for a screening of Brando's "Missouri Breaks", and a good long talk in New York, just the two of us in a study at Bennett Cerf's home on East 62nd Street.
In the middle of the Quincy Jones arrangement of "Fly Me to the Moon," Sinatra slid into my territory. I left my hand right there on the stage, confident in our deepening friendship. Perhaps he'd see me and might actually shout, "Hi ya, Jonno," a nickname he'd picked up from a mutual friend.
Alarmingly, after glancing at me, he turned away, his back to all of us on the right side of the room, twirling the long microphone cord as he made his way back from where he'd emerged, never again, after singing but ten songs, did he ever cross the fifty yard line. He finished the night a bit out of breath, but not out of bourbon.
I awoke the sleepy Sally Keeble, and told her the whole story.
A couple of months earlier, having been sent a cassette by a Vegas sound man I'd befriended, I heard a thrilling Sinatra moment, unlike anything he'd ever done. "A little jazz now," he said to his audience. "We're gonna use the quintet." "Lover Come Back To me" gave us a scatting, Ella-like performance, giving each member of the quintet a solo. Never before. A second tape, and there he was again, this time with "Baubles, Bangles, and Beads," a song he'd recorded twice. Only in the 1940s did he sing"Lover Come Back To Me," and as a love ballad that it was at the time. He never recorded it.
During a subsequent Carnegie Hall engagement, I asked my listeners on WNEW to shout out "Lover Come Back To Me" if they were going to any of Sinatra's concerts, thinking that a second version might be even better than the first. They had shouted; had they ever shouted. It never occurred to me that all of the surprising shouting would irritate Sinatra, who had clearly realized from where the shouts had emanated. 
I sadly told all of this to Sally Keeble, who lay sleepily next to me.
"You've got a marble missing, it seems to me," she said, quietly. She had things like that tucked away. Marbles and stuff. Once even a taco.
That is why that to this day, when a Mexican meal is proposed, I think of her.
"Sally Keeble?" I was told when I recently asked a fellow who had known her, "I don't know, really. Funny. A girl like that. Just disappeared."