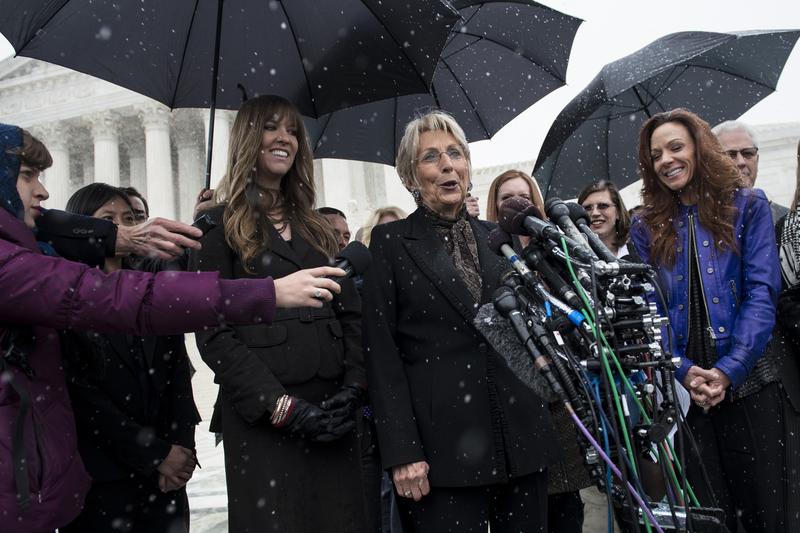 The Gabfest panelists have much to talk about this week: Hobby Lobby's take on reproductive rights, whether or not Hillary Clinton's age will stall her in 2016, and the influence that dictionaries have had in major court cases.
On the political spectrum of Gabfest, David Plotz is joined by Jacob Weisberg from Slate and Gail Collins from New York Times to discuss the recent lawsuit involving Hobby Lobby. The owners of the company have objections to Obamacare's "contraceptive mandate" which ensures that businesses offer their employees health insurance that covers all federally-approved contraceptive methods. That, and a lighter story: will Hillary Clinton's age matter in 2016 should she run for the Presidency?
The Culture Gabfest is on hiatus this week. Filling in is an episode of Slate's language show Lexicon Valley. Senior producer Mike Vuolo and WNYC's Bob Garfield will discuss a number of court cases in which the dictionary played a starring role.
You'll find links to some of the items mentioned in this episode on the Political Gabfest and Lexicon Valley show pages. You can also join the Gabfest discussion all week long at the Political Gabfest Facebook page and the Culture Gabfest Facebook page.