Tom Finkelpearl Is NYC's New Cultural Commish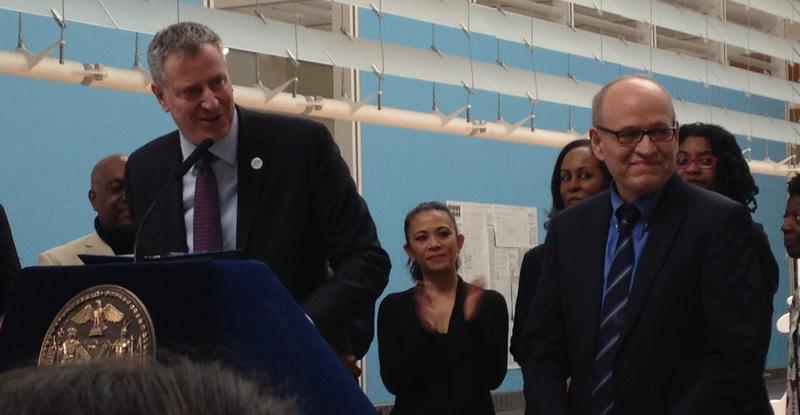 Tom Finkelpearl is New York's new Commissioner of the Department of Cultural Affairs. Mayor de Blasio made the announcement at the Queens Museum, where Finkelpearl has been executive director for 12 years.
"With Tom at the helm of DCLA, I'm confident that New York City will not only continue to thrive as a global cultural hub, but also make the arts more accessible to New Yorkers in every neighborhood," de Blasio said. 
The department makes grants to nearly a thousand city arts groups, from theater companies to museums and after-school programs. The new commissioner will have a $156 million budget to work with. But he won't have a mayor who can step in and make large personal donations to the arts, the way Mayor Bloomberg did. Finkelpearl said he wasn't worried.
"The resources of the cultural affairs department of New York City are unmatched in any other American city," he said. "The only larger pot of money in any other sector of America is the federal government."
But WNYC arts critic Deborah Solomon points out that $156 million is only a little bit more than the price paid at auction for a Lucian Freud painting. Solomon said Finkelpearl should focus his resources on children. "The program of art education has been pretty much decimated in New York City public schools and I think that is an area where a little bit of money can go a long way," she said.
Solomon gave Finkelpearl high marks as an arts administrator. "Other museums seem to be really about enriching themselves, and cultivating billionaire collectors, whereas Tom Finkelpearl throughout his career has always been about enriching the community and using art to enrich the community," Solomon said.