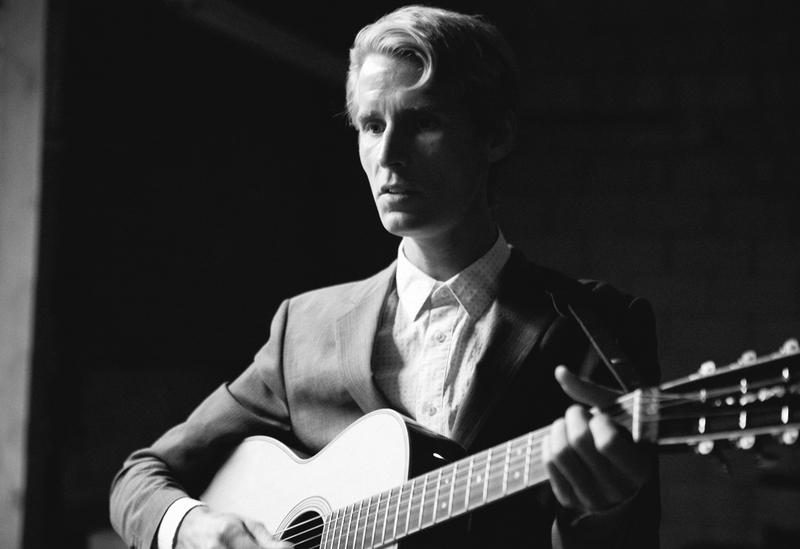 Tom Brosseau has deep roots in storytelling. The California-based folk singer-songwriter was born and raised in North Dakota  and grew up in a family of musicians -- he even learned to play guitar from his grandmother and recalls his uncle's storytelling around the dinner table growing up.
Brosseau has spent years being a storyteller himself through his stark and honest lyricism. On "Tami" from his forthcoming Grass Punks, his first solo work in five years (out Jan. 21), Brosseau details a personal story about first love, bringing to mind the simplicity and beauty of Big Star's "Thirteen."
Shrouded in a sweet nostalgia, "Tami" contains an element of sadness underneath -- and with Brosseau's spare, delicately-strummed guitar playing as a backdrop, the song strikes the perfect wistful tone. 
In his own words, Tom Brosseau says about "Tami": 
I like to visualize structures of my rearing. Though my grandmother Gladys, may her soul rest in peace, is dead and gone, her house on Main Street in Drayton, North Dakota I am always visiting in my mind, to walk down the hall, to gently inspect the things in the washroom cabinets, to run a hand on the nice kept bleached beds in the rooms, to sit in the kitchen and rest and have a look out the windows, and then down in the basement to do the same: the parlor, the furnace room, the pantry. There is never anyone else around, not inside, not outside. It is all my very own world.

Tami came about while I was visualizing a house on Campbell Drive, Grand Forks, North Dakota. I was familiar with the setting being over there once or twice, as the family who lived there had a kid maybe a little older than I who went to the same school, but that was long ago. They had a beautiful waxy green lawn, a long driveway, ancient cottonwood trees, and in the back a deep swimming pool.

 
Tom Brosseau's Grass Punks is out Jan. 21 on Crossbill Records.