Toll Workers Ask Turnpike Authority Not to Privatize Their Jobs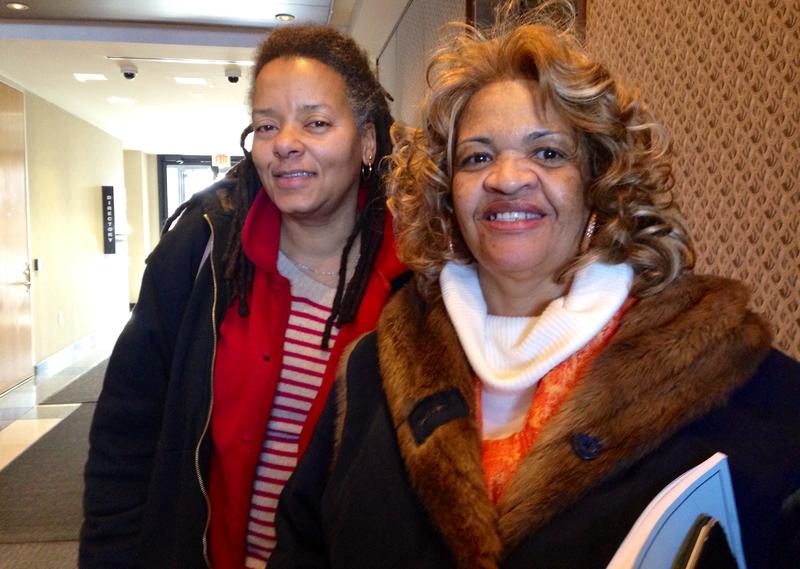 Mohamed Bensahla, 49, has been a part-time toll worker for nine years. He lives with his wife and three kids in a one room basement in Jersey City with no kitchen.
Over the years he worked his way up to a livable wage, he says – $18.25 an hour. For the past few years, he's been earning $14 an hour.
In April 2011, the Turnpike Authority had threatened to privatize toll collection services unless workers agreed to a 30 percent reduction in benefits and wages. 
Workers took the cuts.
Now the Turnpike Authority is expected to accept bids in February from private companies willing to take over the Turnpike and Garden State Parkway's toll collection services – including toll collectors and the management of electronic tolling systems.
Labor rights advocates and lawmakers say a private company is likely to set its own pay scale.
Bensahla, who is guaranteed just two days of work each week, says he's worried about losing his job and his seniority as a toll worker.
"My best years was spent inside the booth," Bensahla says. "I was dreaming to get to full time soon. I am patient but when something like this show up it's like all your hope is going to expire."
There are around 300 toll workers throughout the state today.
With four out of five drivers on toll roads using E-Z pass, the state is looking to save millions by privatizing. It would impact about 800 jobs in all.
Privatization Under Christie
Under Gov. Chris Christie, New Jersey has privatized the state lottery, NJ Transit parking lots, parks and schools.
But state Sen. Linda Greenstein (D-Middlesex) says privatizing has backfired -- when privately run halfway homes were not properly monitoring those recently released from jail, and when private healthcare providers in prisons overcharged the state and failed to meet contractual obligations.
"That was such a disaster that they had to cancel the contract," Greenstein said.    
During the monthly meeting in Woodbridge, Greenstein approached the podium, told board members to close their eyes, imagine that tolls are privatized, and that someone in government decides to "cause a traffic jam at Exit 9."
"Since private companies are not subject to the Open Public Records Act, you would never be able to find out how that massive traffic jam happened," she said.
She says the current Bridgegate investigation highlights the importance of public oversight and access to information.
Jersey City Mayor Steve Fulop also testified. He says he's been working with the Turnpike Authority on a plan to divert traffic to the Turnpike when the Pulaski Skyway is closed for two years during renovations.
"Anything that will be disruptive to the Turnpike, such as a change in personnel and privatization is going to have a detrimental impact on Jersey City," Fulop said.
The Turnpike Authority is expected to vote on whether to privatize by its April board meeting.