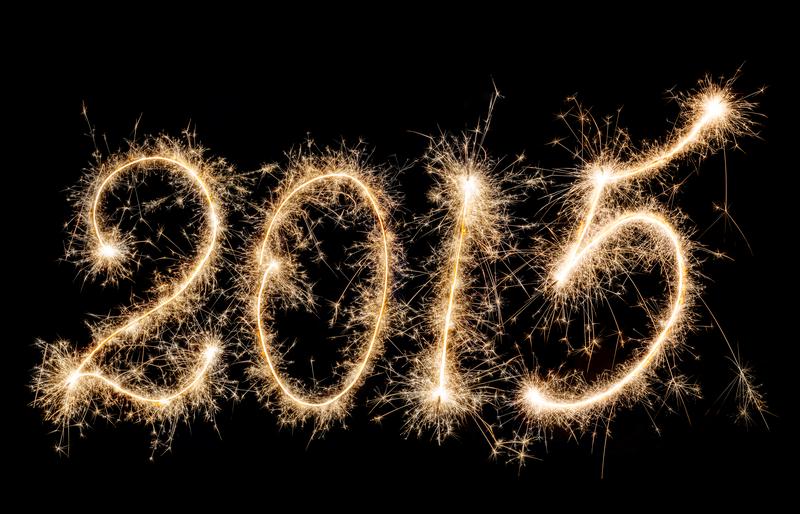 It's January 2nd, 2015, and the holidays are officially over. To help you get ready for the new year, we've created this handy guide for what's ahead in 2015. 
First we hear from Heidi Moore, finance and economics editor at The Guardian. She says that the falling price of oil and an economy running on risky debt will dominate the news cycle early in 2015. 
In addition to the price at the pump and the mood on Wall Street, Todd Zwilich, The Takeaway's Washington Correspondent, fills us in on what we can expect to see on Capitol Hill this year. He dishes on the new faces in Congress, the upcoming bills being debated in D.C., and a big challenge to Obamacare coming up in the Supreme Court. 
A new year also means a new chapter in the digital age. Manoush Zomorodi, host and managing editor of WNYC's New Tech City, says that the digital space is going to get very, very personal when wearable technologies like Google Glass and the Apple Watch hit the market later this year. 
The Earth has made another trip around the Sun. And Emily Rice, a professor of astrophysics at the College of Staten Island and the CUNY Graduate Center, and a researcher at the American Museum of Natural History, has her eyes on the solar system's darling dwarf planet. She says that NASA's New Horizon spacecraft is due to reach Pluto in 2015.
And, if you're thinking of taking a trip off this planet one day and can't decide what you're going to wear, listen at this link for a web special with Emily Rice on the greatest (and most accurate) space fashion trends. You can also check out her blog, STARtorialist, here.
The co-hosts of The Takeaway's Movie Date Podcast—Kristen Meinzer and Rafer Guzman—have been anxiously awaiting 2015. They give us a tease of some of the most hotly anticipated movies that are coming to the big screen in the new year. 
Finally, there's a new soundtrack coming to 2015. Previewing the songs, performances, and new artists worth considering in the new year is John Schaefer, host of WNYC's Soundcheck.