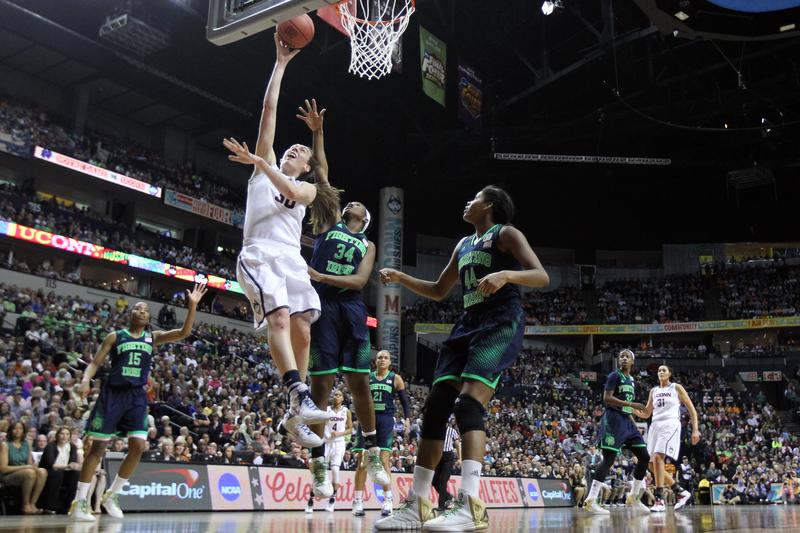 Also on Today's Show
Begins at 08:13: The so-called Heartbleed bug was discovered last week by team of Finnish security experts. The internet bug presents a major flaw in the security software used by millions of websites—including banks, e-mail and social media services. Heartbleed exposes user names and passwords, content of communications, and user data to anyone who knows how to exploit the bug. Manoush Zomorodi, host and managing editor of WNYC's New Tech City, explains how Heartbleed works and who is most vulnerable.
Begins at 21:45: Two undefeated teams began the 2014 Women's NCAA final, but it couldn't end that way. The Connecticut Huskies crushed Notre Dame with a final score of 79 to 58, delivering the UConn women's team their record ninth national championship. Despite this year's success, this year's victory is a tale of two very different basketball programs under one roof. Mechelle Voepel, a writer for ESPN.com, explains.
Concerned about internet security? Check out these tips for a better password.