TN MOVING STORIES: Transpo Links from Around the Web
Tuesday, September 17, 2013 - 07:10 AM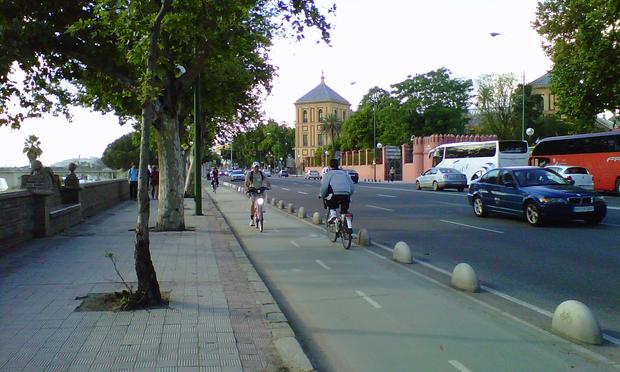 (adrimcm/flickr)
TOP STORIES ON TN:
After 65 years on the job, the MTA's oldest worker is finally retiring. (link)
Have an opinion about bicycles? Write a haiku about it. (link)
Metro North and the LIRR will get new commuter rail cars. (link)
TUESDAY LINKS:
Over a dozen people were arrested in Houston during a protest against the Keystone XL pipeline. (KUHF)
The Costa Concordia is now vertical. And the term used to rotate a downed ship into the correct position: "parbuckling." (NPR)
Boston's mayoral candidates agree: most would push for 24-hour T service. (Globe)
Study: the age group most at risk for distracted walking: 16-25, for whom "injuries ranged from falling off walkways or bridges to walking in front of moving traffic." (USA Today)
Meanwhile, Florida didn't set aside money in its budget to raise public awareness of its new distracted driving law. (Miami Herald)
San Francisco's transit agency says 30% of the city's traffic is caused by people looking for parking spaces, but that figure is in dispute. (SF Examiner)
European car sales fell 5% in August -- but not in the U.K., the one major market to see growth. (BBC)
And last year, Spaniards bought 780,000 bicycles. How many cars did they buy? 700,000. (Times)
And yet here in the U.S., car sales are booming. Here's a chart that explains why. (Quartz)
Kate Hinds covers transportation for WNYC News.