TN MOVING STORIES: Transpo News Links from Around the Web
Tuesday, September 24, 2013 - 07:33 AM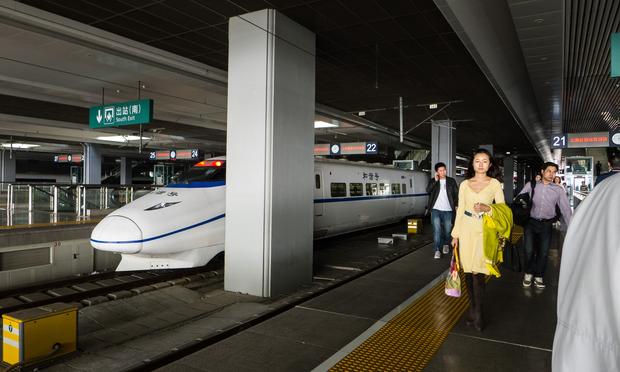 (michaelvito/flickr)
ON TN:
NY Gov Cuomo: Distracted Driving is "Getting Worse, Not Better" (Link)
Shipping Containers as Photo Galleries (Link)
TOP STORIES FOR TUESDAY:
Just five years after China's high-speed rail system opened, it is carrying nearly twice as many passengers each month as the country's domestic airline industry. (NYT)
An FAA advisory panel is meeting this week to discuss easing in-flight rules on electronic devices. (USA Today)
Chrysler filed for a public stock offering, in part to resolve a feud between its majority owner, Fiat, and the union's retiree health care trust. (Freep)
A software glitch at NYC's Taxi and Limousine Commission prevented the city from seeing all the traffic violations racked up by cab and livery drivers -- including 4,500 whose licenses could have been suspended or revoked because of their driving records. (WSJ)
Three robbers targeted a casual carpool line in Oakland, demanding smartphones and other valuables from the commuters at gunpoint. (SF Chronicle) 
The Aflac duck was forced to waddle through a NYC subway station, triggering a reproach from the MTA. (Gothamist)
Kate Hinds covers transportation for WNYC News.