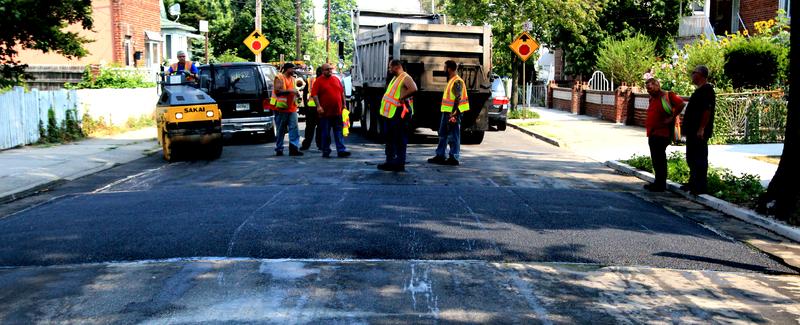 TOP STORIES ON TN:
NJ Assemblyman on NJ Transit: "We're Going to Expect Answers" (link)
Work Accident Kills WMATA Contractor; NTSB Can't Investigate Due to Furlough (link)
NYC Taxi Commissioner: Hurry Up and Finish Our Agenda, Because We're Outta Here (link)
Orlando's Bike Share Program to Roll Out in Spring 2014 (link)
Bus Time Now Live in Manhattan (link)
NEWS FROM AROUND THE WEB:
BART strikewatch, hope edition: talks continue, and the union said it will not issue a 72-hour strike notice. (KQED)
The company that took over Dallas's paratransit service last year has been fined for failing to meet basic performance standards. (Dallas Morning News)
The NYC DOT has installed a record number of speed bumps on city streets. (NYDN)
Back by popular demand: Houston's Metro brings back the day pass. (KUHF)
Boston has unveiled the winner of its transit map redesign contest. Don't expect a major makeover, though, because "voters preferred a more conservative approach." (Globe)
Subway workers in Lisbon are striking to protest austerity measures linked to Portugal's bailout. (AP)
And nearly half of Boston's school bus drivers are on strike. "School officials say the strike is part of an on-going dispute over GPS units placed on school buses at the start of this school year that allow parents and students to track their bus location online in real time." (WBUR)
Chicago's transit system is subtly pushing riders over to the Ventra card (Sun Times)
Fun fact: The massive water-borne crane that helped construct the new SF Bay Bridge span will make its way to New York to help erect the new Tappan Zee Bridge. (Wired)
Towns across New Jersey are adding bike lanes to their streets. What's left out of the Garden State's bike revolution: making state highways bike-friendly. (NJ Spotlight)
Flying between Washington and Colorado for Thanksgiving? The TSA will likely let you keep your weed. (Fast CoExist)
Finally: you can now look up transit information on Google Glass. (Venture Beat)
You could be reading this on your smartphone by now: sign up to receive TN's headlines via email.