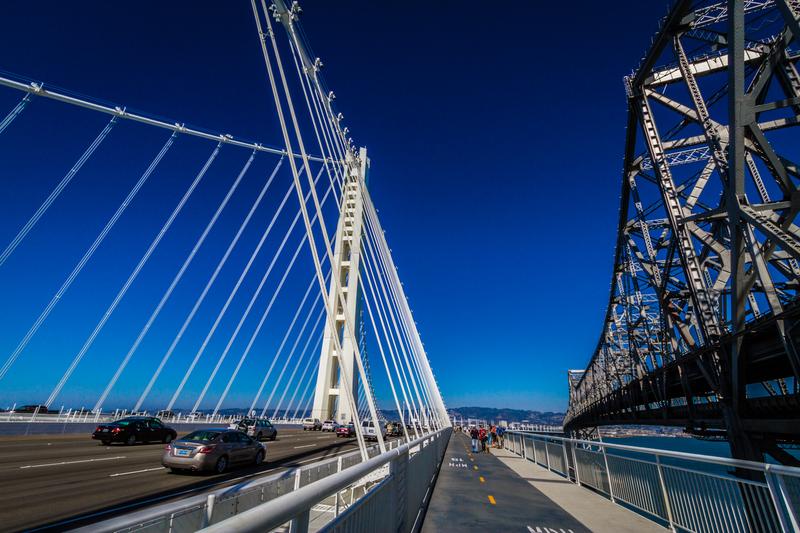 TOP STORIES ON TN:
The Port Authority raised tolls in 2011 without enough public input -- and it also lacks accountability, says a federal watchdog (link)
LINKS FROM AROUND THE WEB:
Engineering teams are beginning to lift the capsized Costa Concordia, the boat which sank last year, killing 32 people. "With a cost estimated so far at more than $795 million, it is expected to be the most expensive maritime wreck recovery ever." (Reuters)
AP analysis: out of some 607,380 U.S. bridges, over 65,000 are 'structurally deficient.' And 7,795 have "a combination of red flags that experts say indicate significant disrepair and similar risk of collapse."
My, the bike/pedestrian path on the new span of the Bay Bridge is popular. (SF Chronicle)
NJ Transit says it's changed its procedures so that the board won't vote secretly on financial settlements anymore. (The Record)
New York's MTA is having committee meetings today -- watch the webcast here or follow WNYC's Jim O'Grady on twitter for updates and color commentary.
Study: bus rapid transit spurs development more efficiently than rail. (Forbes)
Ridership on new bus service in Arlington, Texas -- long a transit holdout -- is "growing at a tremendous pace." (Star-Telegram)
Not in my backyard: some Maryland residents are starting to get wary of Purple Line construction. (WaPo)
Just where is that financial plan for the Tappan Zee Bridge? Come to mention it, where is the accountability? "One of the deeply annoying, one might even say undemocratic, aspects of the so-called design-build model at play with the Tappan Zee is the total lack of transparency in everything from financing to environmental oversight for the largest public works project in the country." (Times Union; opinion)
New York Daily News opinion: NYC's mayoral candidates should use campaign money on anti-speeding PSAs. "Speeding, U-turns and other reckless driving are more of a menace to New Yorkers than gun violence, and they as candidates are leading the charge to sanity."
Another benefit of bike-share programs: that's the transportation we'll be using after some as-of-yet-undetermined apocalypse. "After the flame deluge, the Great Mistake, the plague, peak oil, or another Bush Administration—Citi Bike will endure. Do we even need to bring up Escape From New York?" Oh, please, please do!
In the face of adversity, let us find comfort in humor: how a conductor on a stalled NYC subway train kept passengers sane. "She was really hilarious about the situation and cracking jokes," said one straphanger. "She was so funny." (NYPost)