TN MOVING STORIES: Transpo News Links from Around the Web
Tuesday, December 31, 2013 - 08:14 AM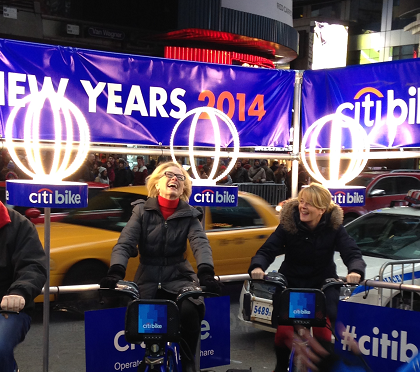 (Citi Bike/Facebook)
TUESDAY LINKS:
A dozen oil tanker rail cars burst into flames after two trains collided in eastern North Dakota (NPR). No one was injured, but the nearby town has been evacuated and officials are warning of toxic fumes (AP).
Subpoenas for everyone! A New Jersey Assembly committee investigating the Port Authority/George Washington Bridge lane closures may issue more subpoenas. (AP via Philly.com)
New California law for 2014: drivers must maintain a three-foot gap between their vehicle and bicycles. (Deseret Sun)
Failures in Chicago's fare payment system led to approximately $1.2 million in free bus and train rides. (Chicago Tribune)
On today's Brian Lehrer Show, I talk New Year's Eve transpo. Have any tips -- or any cautionary tales of woe? Call in at around 11:50am!
An area near a popular Houston-area flea market is going to get a massive pedestrian upgrade. (KUHF)
Just as one should not drink and drive, one should also not drink and then totter perilously close to subway tracks in a state of extreme inebriation. (USA Today)
Commentary: transit in Los Angeles needs to up its game if it's going to keep people out of cars. (KCET)
Kate Hinds covers transportation for WNYC News.