TN MOVING STORIES: Transpo News Links from Around the Web
Monday, December 23, 2013 - 08:06 AM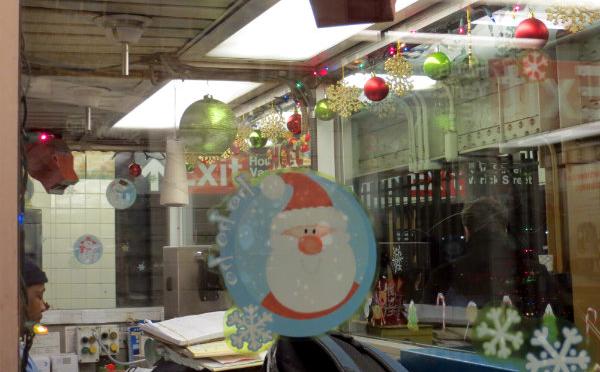 (Kate Hinds)
TOP STORIES ON TN:
PHOTOS: See the New 7 Train Extension—Before it Opens (link)
D.C. Metro Could Add Up To 14 Stations, But Expansion Is Decades Away (link)
MONDAY LINKS:
BART and its unions have settled a contract dispute. (SF Chronicle)
An influx of seasonal workers is creating traffic problems at Amazon's Virginia warehouse. (AP via WAMU)
Bike thefts are on the rise in the D.C. area, and many thieves are targeting Metro stations. (WaPo)
Welcome to 'prereclined' seats with less padding: airlines are squeezing as many people into planes as possible. (NYT)
Houston's bike share program is expanding to low-income neighborhoods. (KUHF)
A new runway at Chicago O'Hare airport is kind of a time-savings wash: yes, planes are spending less time in the air, but there's more congestion on the runways. (Chicago Tribune)
South Korea's railroad workers are protesting. "The sit-in, the longest ever for the country's railroad, has caused a major disruption for commuters and for cargo transportation, in particular." (WSJ)
Snow bike commuting tips from Houghton, Michigan: studded tires, good lights, and swap out a bike helmet for a ski helmet -- "because it's a little warmer." (Mining Gazette)
Kate Hinds covers transportation for WNYC News.