TN MOVING STORIES: Transpo News Links from Around the Web
Wednesday, November 13, 2013 - 08:10 AM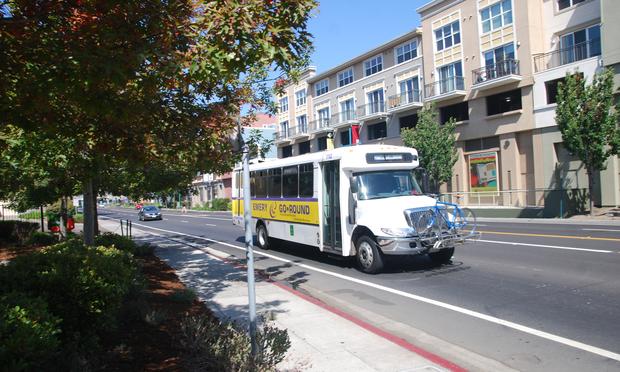 (THE Holy Hand Grenade!/flickr)
TOP STORIES ON TN:
MAP: Two Thirds of Streets in Manhattan, Brooklyn, and the Bronx Near Schools (link)
Bloomberg Says Boro Taxis Deserve to Stay (link)
WEDNESDAY LINKS:
What's behind the revitalization of Emeryville, California? A free bus shuttle. (NPR)
A top D.C. transportation planner was shot to death in his home. (WAMU)
The U.S. ended its effort to block the merger of United and U.S. Airways, "clearing the way for a deal that will create the world's largest carrier." (Bloomberg Businessweek)
In the face of opposition, NYC Mayor Bloomberg is dropping plans to rezone East Midtown, which he bitterly says will cost the city "hundreds of millions of dollars in badly needed subway and street improvements." (NYT)
This man might have the most awesome commute in America. Forget the car keys and grab a paddle. (NPR)
Remember that alligator at O'Hare Airport? It looks like it got there via transit. (Chicago Tribune)
Five cyclists have been killed on London streets in one week. (The Times) 
Come for the stats, stay for the editorial note at the bottom of the page. New York Magazine dispatched an intern to find out how often NYC cyclists stop at red lights. On one quiet corner in Soho, they stop 14 percent of the time. At a busy intersection in Times Square, that percentage climbs to 37. But: "*The sentence "Few motorists would dare blow through a red light, even if it appeared safe to do so" has been removed from the second paragraph. A 2000 report indicates that drivers in New York City run 1.23 million red lights each day, which is more than a few." (NY Mag)

A Minnesota man built a bus stop for schoolchildren -- on his front lawn. "They all wanted to play at the edge of the curb," Evans said. "I didn't want them to get hurt." (Star Tribune)
WNYC wants to know: have you ridden in a green taxi? What did you think? (WNYC FB)
Kate Hinds covers transportation for WNYC News.