TN MOVING STORIES: Transpo News Links from Around the Web
Wednesday, November 06, 2013 - 07:54 AM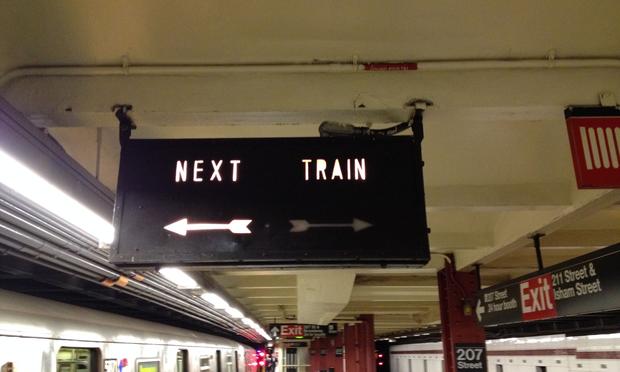 (Kate Hinds)
TOP STORIES ON TN:
Citi Bike's First Five Months: Zero Deaths, 93,000+ Members (link)
D.C. Taxi Drivers Deliver Letter To Mayor Gray Calling For Halt To Impoundments (link)
WEDNESDAY LINKS
The former head of New York's transit authority lost big in his bid to become mayor. (WNYC)
Cincinnati's streetcar project lost big in last night's election: voters elected a mayor who ran on his opposition to it. (Cincinnati Beat)
Meanwhile, Los Angeles's streetcar project is moving forward, despite some cost controversy. (SCPR)
What the departures of New York and Chicago's top transportation officials mean for other cities. (Governing)
Chicago's transit authority is refusing to pay the company behind its fare payment system until it starts working properly. And when that be? "I can't give you really a best guess," said a top Ventra executive. (Chicago Tribune)
New York's MTA may do away with dedicated transit booths at 25 stations and replace them with workers with multiple responsibilities, like crowd control and emptying garbage cans. (NYDN)
As oil drilling surges in Texas, natural gas worth millions of dollars is going up in smoke. (KUHF)
A Michigan pedestrian was struck by a vehicle...and then his body was dragged under a car for three miles. (WOODtv)
Semi-autonomous pod cars are coming to a town in the U.K. in a little over a year (Autopia)
Kate Hinds covers transportation for WNYC News.