TN MOVING STORIES: Transpo News Links from Around the Web
Monday, November 04, 2013 - 07:56 AM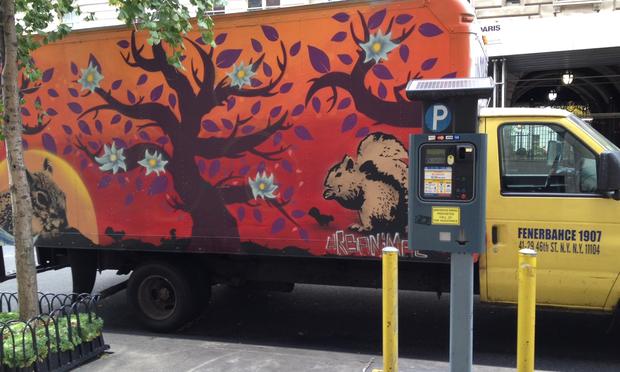 (Kate Hinds)
TOP STORIES ON TN:
The Reason NYC Cops Are More Likely to Ticket for Parking than Speeding (link)
New York's Transit Lockbox Bill Now in Cuomo's Hands (link)
D.C. Metro To Begin Running New Railcars In Late 2014 (link)
MONDAY LINKS:
An electric bus company in California that was touted by Governor Jerry Brown was cited for paying some of its workers less than minimum wage. (Los Angeles Times)
A small group of Minneapolis residents are spending hundreds of thousands of dollars to block a light rail line. (Star Tribune)
A nine-year-old boy was struck and killed in Brooklyn by a car that drove up onto the sidewalk. (DNA Info)
New Jersey's storm czar is...elusive: "The guy appointed by Gov. Chris Christie to direct New Jersey's recovery from Sandy doesn't make public appearances or take calls from the press." (WNYC)
Americans are hoovering up gas guzzlers. "Gas prices are down to almost $3 a gallon and Americans are buying big pickups and SUVs at a pace the industry hasn't seen since before the recession." (Freep)
An alligator was discovered under an escalator at Chicago's O'Hare airport. (Tribune)
Hoboken's six-month bike share pilot is winding down -- and its future is unclear. (NJ.com)
Falling profits are causing Ryanair -- Europe's largest airline -- to add frills. (Quartz)
The computers in driverless vehicles will need to deal with a number of ethical dilemmas. Swerve to avoid hitting the schoolbus -- or drive into a tree? (WaPo)
Puke in a taxi in Columbus, and you might have to pay a fine. (Dispatch)
Kate Hinds covers transportation for WNYC News.