TN MOVING STORIES: Transpo News Links from Around the Web
Monday, October 28, 2013 - 07:59 AM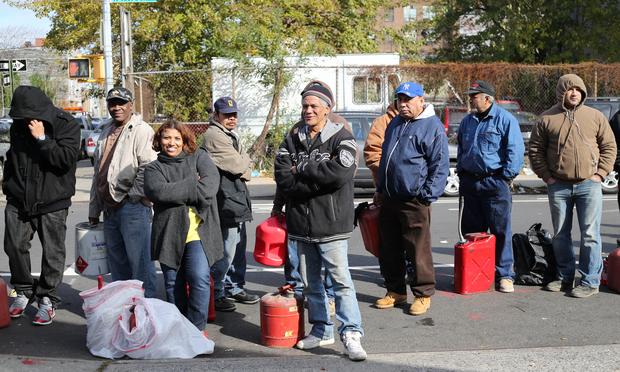 (Warm Sleepy/flickr)
TOP STORIES ON TN:
Free Ride: New York's MTA to Waive Fares for Some Subway Lines on Sandy Anniversary (link)
De Blasio Wants to Revisit Green Cabs — But Why? (link)
MONDAY LINKS:
New York is creating a gasoline reserve to prevent shortages during disasters like Sandy. (New York Times)
A massive storm in the U.K. has knocked out train service and closed roads. (Guardian)
The taxi industry has given NY mayoral front runner Bill de Blasio $350,000. (Newsday)
Portland's transit system is testing devices aimed to warn distracted pedestrians that a bus is approaching. (Transit Wire)
Chicago's transit fare payment system has some software glitches. "Some Ventra customers say ...they've been double-, triple- or even quadruple-charged." (Chicago Tribune)
More good press for Tesla. "Stock in the Palo Alto, Calif.-based automaker is up about 400 percent since January, and with a market capitalization of more than $20 billion, the company is worth 42 percent of General Motors Co.'s value." (Detroit News)
Experts say: London Mayor Boris Johnson hasn't done enough to devise a strategy for dealing with overcrowding on London buses. Ridership on buses is set to increase by 167 million journeys a year by 2022. (Bloomberg)
Sri Lanka opened a $292 million Chinese-funded airport highway on Sunday. (Reuters)
Six reasons the Concorde should come back. Oh wait -- there appears to be only five. (Marketplace)
Kate Hinds covers transportation for WNYC News.