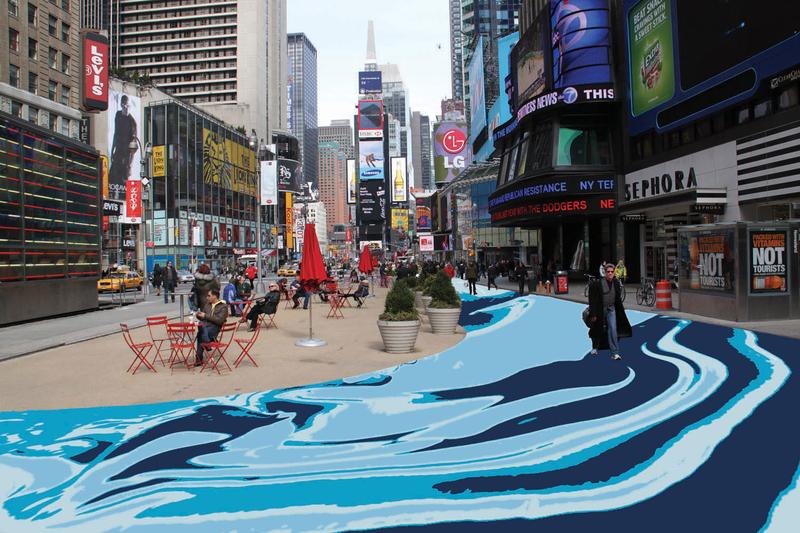 TOP STORIES ON TN:
New PATH Walkway Will Open This Week (link)
VIDEO: Repairing the Sandy-Flooded R Train Subway Tunnel (link)
BART Strike Is Over, Tentative Agreement Reached (link)
WEDNESDAY LINKS:
City staffers knew the price tag for L.A.'s streetcar system was sharply higher than publicly known, but kept quiet. (Los Angeles Times)
Democratic candidate for mayor Bill De Blasio -- he of the vision zero approach to traffic fatalities -- was ambivalent about the Times Square pedestrian plaza in last night's mayoral debate. (Capital New York)
So was Joe Lhota. (WNYC)
-->Tweet via @DanaRubinstein: "I have profoundly mixed feelings on this issue...the jury's out" @BilldeBlasio on the pedestrian plaza in Times Square. Lhota agrees.
-->Tweet via @AndreaWNYC: On Times Square ped plaza @deBlasioNYC says he needs traffic study and business study, but both have been done.
A block-by-block review found that nearly 50% of the streetlights in two Detroit neighborhoods aren't working. (Detroit News)
The recent government furlough caused the NTSB to delay or limit investigations into 59 airplane incidents. (The Hill)
Houston's Metro says the state of the transit system is strong -- but politicians wonder about the lack of permanent leadership. (KUHF)
Bucking national trends, fewer people are riding commuter rail in Massachusetts -- even as the region's population is on the rise. (Globe)
A NYC startup company plans to turn some manhole covers near Washington Square Park into wireless charging stations for electric vehicles. (PopSci)
France plans to build two more high-speed rail lines. (Railway Gazette)
Manhattan's gas stations are dwindling. (NY Times)
A man was acquitted of having sex with a BART seat. If you want more details, please visit the SF Chronicle.