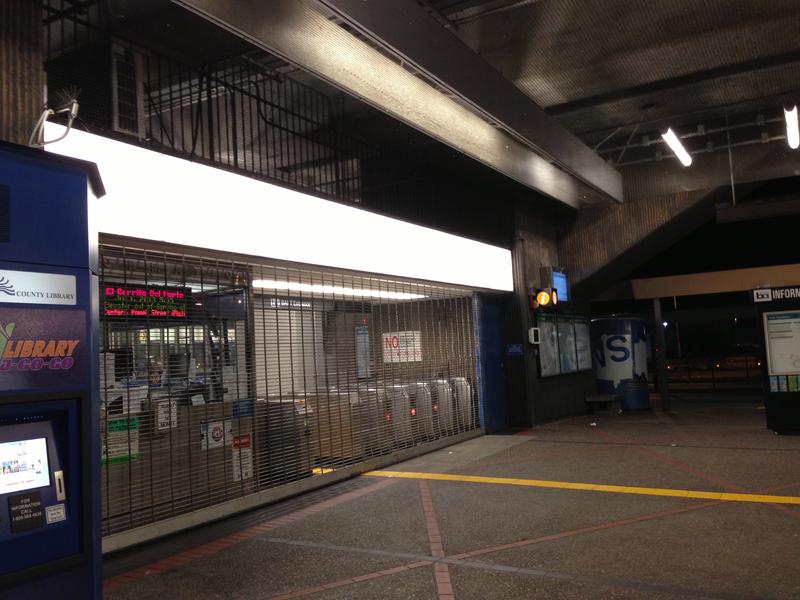 TOP STORIES ON TN:
Buono to Christie on NJ Transit: "Man Up" (link)
New Highway Won't Turn Dulles Airport Into Major Cargo Player (link)
THURSDAY LINKS:
BART strikewatch: with less than 24 hours to go before another strike becomes possible, several issues reportedly remain unresolved between union and management. (KQED)
And it's getting confusing. Tweet from @IsabelAngell: "BART unions press release says two sides almost reached a deal, but BART backed out. BART says that is 'categorically untrue.'"
A bill to license bicyclists in Georgia died in committee.
Now New York City's 'Taxi of Tomorrow' is in doubt, the future of the city's cab fleet could become a lot more hybrid. (NY Times)
It doesn't matter how you text -- even voice-to-text smartphone apps are still distracting while you're driving. (KUHF)
Over the protest of Minneapolis, metro leaders signed off on a $160 million plan to hide part of the region's biggest light-rail line in tunnels through a recreational ­corridor in the city. (Star-Tribune)
Now the shutdown is getting real: DOT head Anthony Foxx is neither twittering nor blogging.
Pittsburgh's bike-share program is moving forward, but now its city council has the power to approve stations. (Post Gazette)
IKEA hack: how to turn a stool into a kid's balance bike. Pro tip: it helps to own a 3D printer. (Coroflot)
Bicycling in Bangkok is on the rise -- but it's got a long way to go. "Even the transport minister was unaware that his own upscale neighborhood has a bike lane." (AP)

Betty White -- and the captain of the Love Boat -- star in Air New Zealand's safety video.
Follow @katehinds