TN MOVING STORIES: Transpo News Links from Around the Web
Friday, September 05, 2014 - 08:09 AM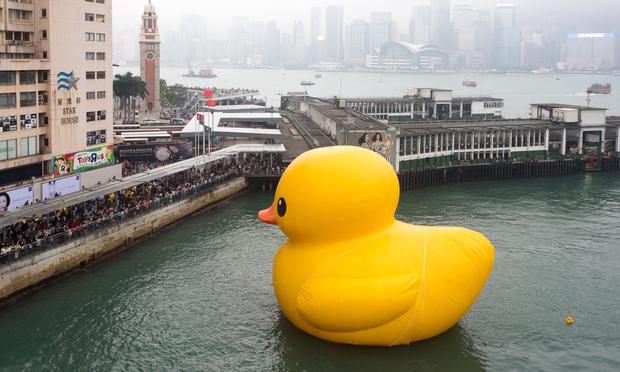 (See-ming Lee/flickr)
ON TN:
D.C. Streetcars Putting the Squeeze On Cyclists (link)
Residents Worry Urban Drilling Will Turn Downtowns Into Oil Towns (link)
FRIDAY LINKS:
A judge ruled B.P. was the primary culprit behind the 2010 Deepwater Horizon oil spill — and its gross negligence could cost it $18 billion. (NY Times)
A man was arrested for flying a drone outside the stadium where a U.S. Open match was being played. (NY Post)
Boston's 8th graders have graduated from school buses to public transit. (Globe)
Meanwhile, there were a lot of empty school buses in Newark yesterday. (WNYC)
New York City transit riders could be starting to cry wolf about bedbugs. Or really, cry 'bedbug' about ladybugs. (NBC)
Following a bruising audit of its transit policing practices, Los Angeles is vowing more oversight. (LA Times)
Where could Ebola spread to next? An analysis of air traffic offers some hints. (NPR)
Some Denver ambulances are being replaced with station wagons. (NPR)
Three Pittsburgh bridges are getting new bike lanes. (Post Gazette)
Lufthansa pilots are on strike. (BBC)
Low-cost airlines are taking off in China. (WSJ)
Denver Broncos games will now have a bike valet. (Broncos)
Opinion: the giant boat duck has got to go. "How so many cities became ensorcelled by a gimmicky bath toy is really beside the point. Rubber Duck sends an infantilizing message about the role of public art in cities." (City Lab)
Out-of-context transit messages: hilarious and alarming. (The Verge)
August 31, 2014
Kate Hinds covers transportation for WNYC News.