TN MOVING STORIES: Transpo News Links from Around the Web
Thursday, September 04, 2014 - 08:14 AM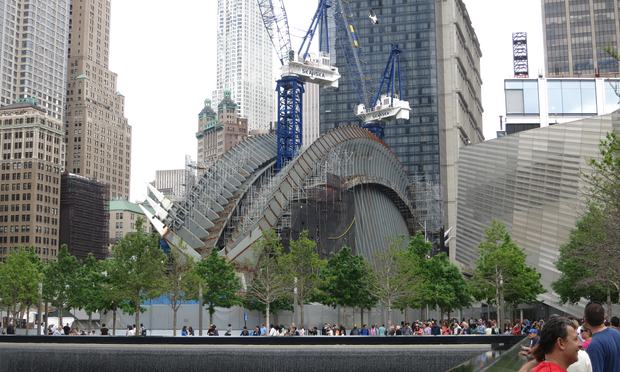 (edward stojakovic/flickr)
ON TN:
Citi Bike Deal Delayed, But Expansion Slated for Next Year (link)
Should we start sharing taxis? (link)
THURSDAY LINKS:
The teenage driver who killed a four-year old last year on Manhattan's Upper West Side is being accused of another vehicle crime. (NYDN)
The red light camera industry is trying to prevent a citizen-backed referendum on red light cameras from ever reaching a Florida ballot. (WTSP)
Toyota wants to be the first automaker to offer pre-collision technology on its full lineup of vehicles. (Freep)
The eternal question about the transit hub at the World Trade Center: "How could such a high-profile project fall eight years behind schedule and at least $2 billion over budget?"  (WSJ)
A Port Authority police supervisor's response to an officer protesting Bridgegate lane closures: "Shut up." (The Record)
Speaking of which, here's how not to celebrate becoming a Port Authority police officer. "They were telling people they were cops and to f--- off, and some were fighting with patrons and themselves, and there was maybe even a little ass-grabbing." (DNA Info)
Streetcars in the U.S. just aren't meeting the standards of good transit because they aren't running enough. "Frequency matters." (CityLab)
Why walking helps us think: "The answer begins with changes to our chemistry." (New Yorker)
And the winner of Tesla's Gigafactory is...the state of Nevada! Nevada, come on down! (The Hill)
At least two people were killed in Istanbul when a fuel tanker struck — and destroyed — a pedestrian bridge. (Daily Mail)
The 'knee defender' passenger who provided the world with a textbook example of recliner rage is not proud of his actions. (NYDN)
Kate Hinds covers transportation for WNYC News.