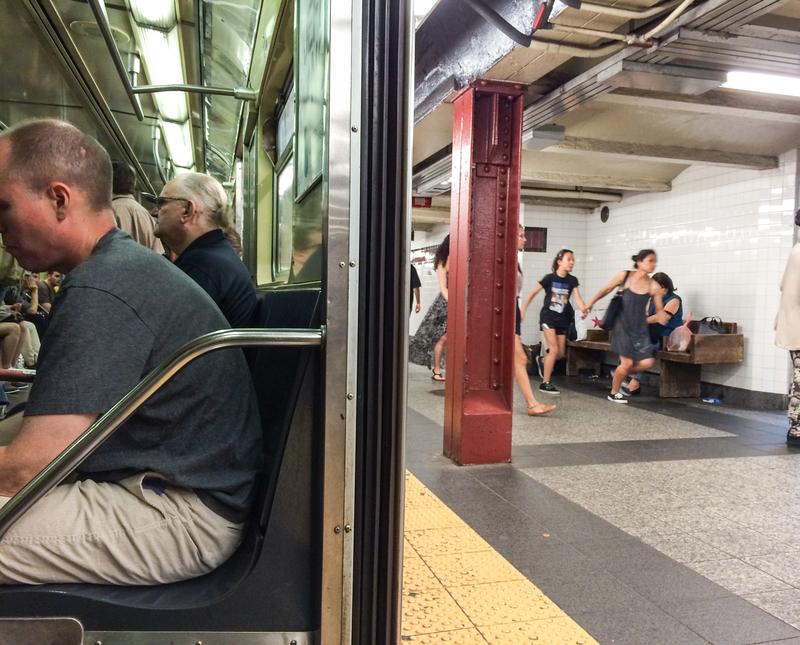 ON TN:
It's Baaack: Full G Train Services Resumes After 5 Weeks of Repairs (link)
More Speed Cameras Coming to NYC School Zones (link)
WEDNESDAY LINKS:
Another benefit of climate change: dangerously hot NYC subway stations. "At some of our stations, we're close to that tipping point where it's unbearable for the customer." (Capital NY)
Coming up on this morning's Brian Lehrer Show: a new study finds sharing taxi rides could make the system more efficient by cutting the number of cabs, easing traffic and lowering emissions. (WNYC)
How to spread the prosperity in downtown Detroit: "The answer starts with better public transportation." (Time)
Pittsburgh's airport, which has dwindling numbers of passengers, is trying to make up lost revenue by selling gas royalties. It sits on "the Marcellus Shale, a fertile and profitable rock formation full of natural gas." (NPR)
After narrowly missing a pedestrian with his car, a San Francisco driver did a U-turn in order to shoot him. (SFist)
Today on WNYC in 1948: A brief but compelling history of the NYC transit system. (WNYC)
Meet the 610 Loop, Houston's most congested highway. (HouPubMe)
SEPTA is planning to announce a "major" change at the transit agency's Market East station this week. We think it's a name change, but your guess is as good as ours. (Philly.com)

Tree growth in Toronto is making it difficult to see pedestrian crossing signals. Check out the photo at The Star for an eye-opening visual.
Why American's don't walk more: in some cities, it's downright dangerous. (HuffPo)
A California design firm is creating furniture out of recycled airplane parts. (PSFK)
Spoiler alert regarding today's NYC DOT press conference:
Great news! NYC named #1 bike city for 1st time by @BicyclingMag If you can make it here... #bikenyc pic.twitter.com/gzJIyWrFXr

— Janette Sadik-Khan (@JSadikKhan) September 2, 2014