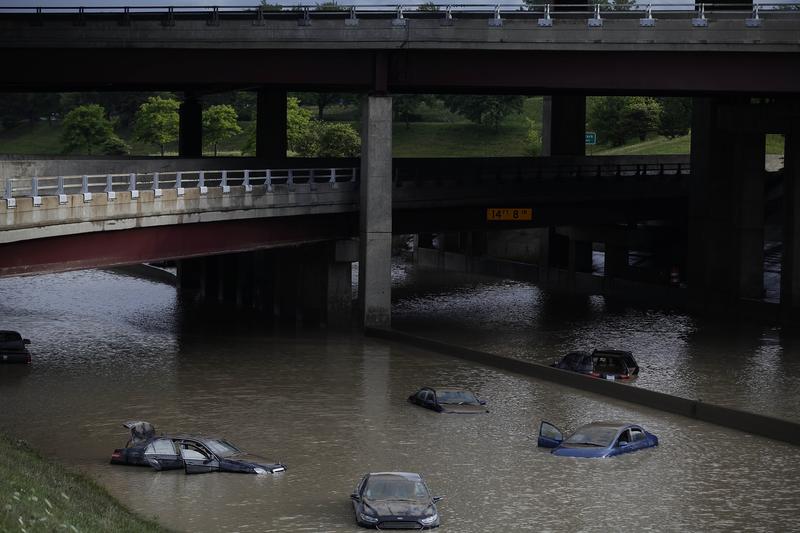 THURSDAY LINKS:
Frustrated NJ Transit riders exchanged tweets with Governor Chris Christie, who told them: "I know it's aggravating. Hang in there." (The Record)
If your car was towed out of a flooded parking lot in Detroit, prepare for sticker shock. (Detroit News)
Remembering Robin Williams, cycling fanatic. "He said it was the closest you can get to flying." (WSJ)
The Maine city of Augusta has eliminated school crossing guards because so few kids walk to school these days. (Kennebec Journal)
Have NYC's subway bedbugs spread to the #7 train? (Business Insider)
A gas station in Somerset, Kentucky, was recently opened by city officials as a way to sell cheaper gas. (NPR)
Pope Francis sat in the back of a Kia Soul on a trip to South Korea. (Automotive News)
Some parking meters in Pasadena are being repurposed to accept donations for the homeless. (KPCC)
Tune in alert: America's changing relationship with cars, discussed today on the Diane Rehm Show.
A Brooklyn artist will recreate the 1980s on the G train tomorrow, complete with Guardian Angels, fake graffiti, and bad lighting. (NYDN)
Note: TN Moving Stories is taking the day off tomorrow (8/15.) We'll return on Monday!