TN MOVING STORIES: Transpo News Links from Around the Web
Tuesday, August 12, 2014 - 07:11 AM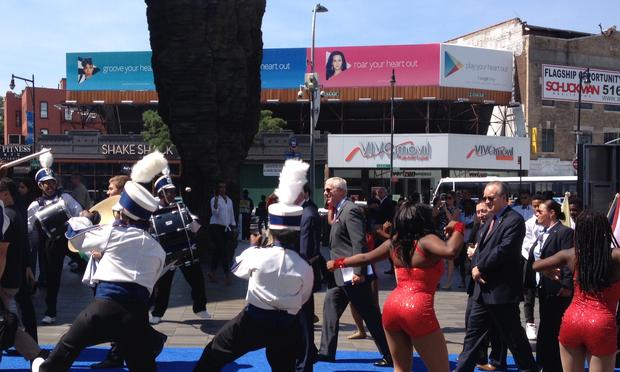 (Brigid Bergin/WNYC)
ON TN:
The Port Authority Bus Terminal: "If Hell Had a Hell" (link)
TUESDAY LINKS:
Why should the Democrats have their 2016 convention in Brooklyn? Transit, transit, and more transit. (AM NY)
Robin Williams was an "avid cyclist...often seen riding the Paradise loop, which hugs the Tiburon peninsula." (L.A. Times)
Remember that NYT article that was all "Obama spent $11 billion on high-speed rail and all I got for it was this lousy t-shirt?" Time has a rebuttal. "Only $2.4 billion (definitely not $11 billion) of it has been spent to date, much of it on planning, design and other pre-construction work. The big construction spending has just started, and will continue through September 2017." (link)
Letting buses ride on shoulders on Chicago-area highways is so popular, officials want to expand it. (Tribune)
A high-speed police chase in Texas led to a car crash that killed six people. (Chronicle)
Since 1990, car theft in NYC has dropped by 96%. Here's why. (NYT)
New York's Attorney General says New York City cabbies will receive over $1.3 million dollars in restitution from a taxi company that violated workplace protections. (NYP)
Cash for Clunkers failed to boost the auto industry because it wanted to accomplish too much. "The environmental goal undermined the stimulus goal of the policy." (Texas A&M)
Uber drivers are migrating to the Hamptons. "I can make $1,000 in half the time it would take me in New York (City), where the summer weekends are dead," says one. (Bloomberg)
Kate Hinds covers transportation for WNYC News.