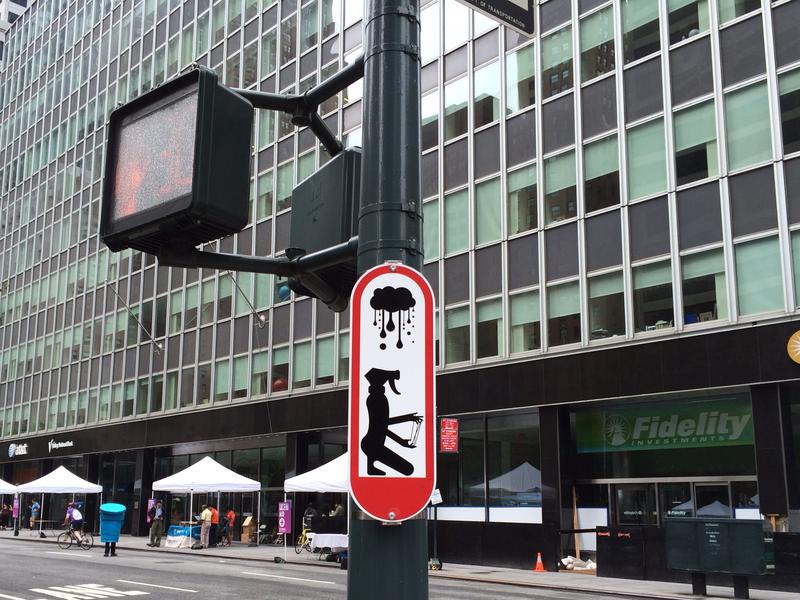 ON TN:
MTA Wants to Keep Second Avenue Subway Momentum Going (link)
Intermittent Service Resumes on Staten Island Railway (link)
Video: The Circle of Life on the NYC Subway (link)
FRIDAY LINKS:
Why yes, the Port Authority is being subpoenaed by various prosecutorial entities. (Star-Ledger)
Public transit ridership has hit a record high in Nashville. (The Tennessean)
Perhaps predictably, thieves have stolen dozens of bizarre signs that were part of a NYC DOT public art installation. (Reaction to said installation from man on the street: "What the hell is that? It makes no sense to me. I could sit here all day and it'd still make no sense.") (DNA Info)
The driver who struck and killed a former Napster executive turns out to have been texting behind the wheel. (Salon)
Austin's City Council has unanimously decided to ask voters in November to authorize the city to borrow $600 million toward the cost of a $1.4 billion, 9.5-mile light rail line in central and southeast Austin. (AP via Newschannel 10)
What happens when a Beijing man invites women into his Lamborghini? A social experiment confirms monetary status matters. (NPR)
Leaky ceilings, catcalls,and uncaged pythons: four hours on NYC's worst subway line. (Daily Beast)
Cast yourself back to 1919, when you had tickets to a Brooklyn Dodgers game at Ebbets Field. How do you get there? Here's a map from the Brooklyn Historical Society, complete with elevated subway lines.