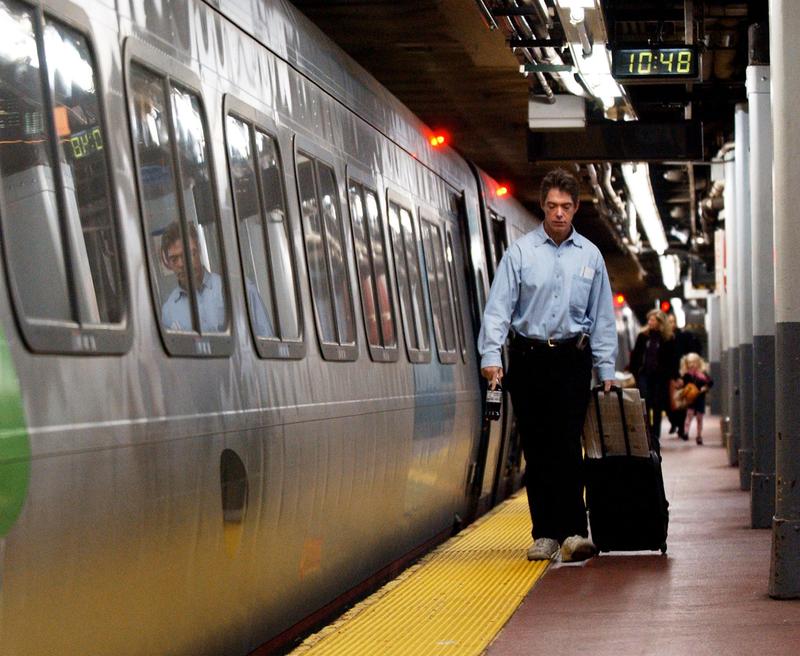 ON TN:
More Than Half of Citi Bike's Early Members Did Not Renew (link)
The Park Avenue Tunnel Will Ring With the Sound of...Crustaceans (link)
On Broadway, Drivers Will Have to Slow Down (link)
MONDAY LINKS:
Due to a miscommunication about the platform, an Amtrak train left Penn Station for D.C. without any passengers. "A red-faced Amtrak manager explained what happened and passed out bags of Doritos." (NYDN)
A city in New Zealand installed a crosswalk system designed to help pedestrians who walk slowly. (3 News)
D.C. will begin training streetcar operators this week. (WJLA)
The Port Authority's World Trade Center transportation hub is "a cyclopean PATH terminal onto which scary 'wings' have been grafted like plastic mutant terrors of 1950s sci-fi movies." And that's about as complimentary as this NY Post story gets.
It's all about the town center in the Boston suburbs. (Globe)
The fund set up by G.M. to pay out damages for deaths and injuries caused by faulty ignition switches is now accepting claims. (AP via Freep)
NYC may be coming up on peak drone. (NYT)
Airplanes are the new weather balloons. (Marketplace)
The structure on top of the Google barge is headed to the scrap heap. (Government Technology)
Just another pedestrian: police in Alhambra, California, spotted a 150-lb tortoise strolling on a street. (KPCC)
We'll be talking Citi Bike on today's Brian Lehrer Show. Tune in!
Boston's transit police are gently tweeting etiquette lessons to passengers.
MBTA etiquette: please resist the urge to unicycle on T conveyances. It's dangerous. ( pic @heyjdoan) pic.twitter.com/JGjIoH2nSI

— MBTA Transit Police (@MBTATransitPD) August 3, 2014