TN MOVING STORIES: Transpo News Links from Around the Web
Friday, August 01, 2014 - 08:00 AM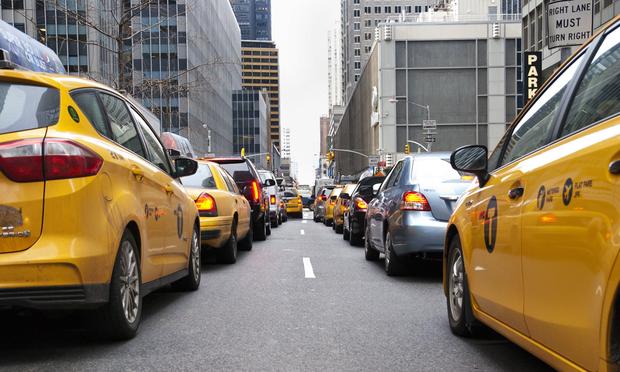 (Natalie Fertig/WNYC)
TOP STORIES ON TN:
More Than Half of Citi Bike's Early Members Did Not Renew (link)
Just How Bad Is Metro's Blue Line? (link)
It's (Not) Showtime: Why There's a Crackdown on Subway Performers (link)
FRIDAY LINKS:
The Senate passed the House's version of a highway bill, filling the trust fund's coffers until...May. Let's do this all again in the spring of 2015! (Politico)
Learning to drive in Manhattan involves navigating street-hogging pigeons, drug addicts, and water balloon-wielding kids. (NYT)
Your Gigafactory update: Panasonic and Tesla will collaborate to build a massive car battery manufacturing plant. (ZDNet)
A California court said the state can go ahead and sell bonds to finance its high-speed rail project — overturning a lower court's decision. (Fresno Bee)
"What if entire cities coordinated their traffic lights to cut down on mass commute times and fuel use?" It's happening in Lausanne. (Fast CoExist)
Lyft is offering commercial drivers $10,000 a year to work for the service in NYC. (Crain's NY Business)
The driverless cars of the future will still require insurance. (Marketplace)
A cyclist died after being struck by a Chicago commuter train. (CBS Chicago)
Well, there's an image: "The city of L.A. has 28,000 lane miles of streets. That's equivalent to going 1.12 times around planet Earth. You could build a 10-lane freeway between here and the city of New York." (KPCC)
 the driver
Kate Hinds covers transportation for WNYC News.