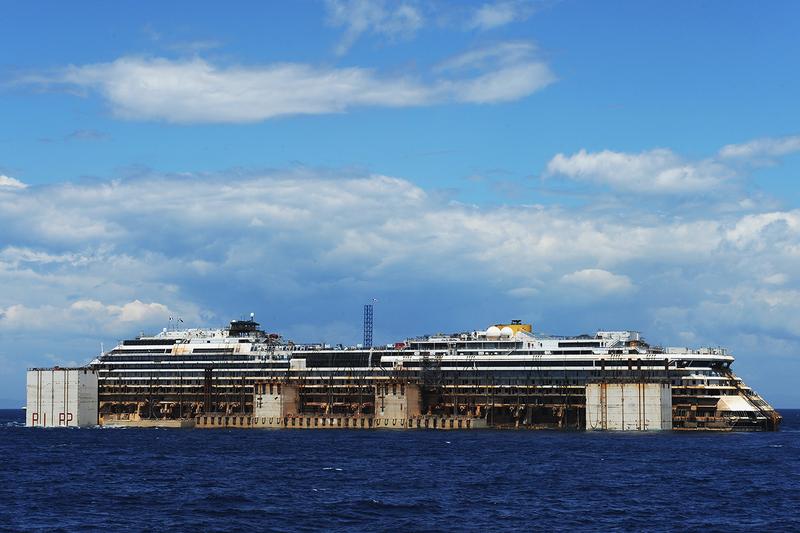 ON TN:
New York's G train shut down this weekend for five long hot weeks. (link)
What would you do with $443? That's how much New York commuters could save each year if a new commuter tax bill passes. (link)
DC's Silver Line launched this weekend, but the pedestrian and bike projects near the new stations are months behind schedule. (link)
MONDAY LINKS:
The black boxes from the Air Algerie jet that crashed last week in Mali are being sent to France for analysis. (ABC News)
A UN official said the downing of the Malaysia Airlines plane over eastern Ukraine "may amount to a war crime." (NY Times)
LA's mayor wants to transform the city's high speed corridors with "urban acupuncture," the targeted addition of "bike racks, plazas, crosswalk upgrades and other amenities aimed at drawing in pedestrians and attracting new businesses." (LA Times)
The wrecked Costa Concordia cruise ship made its final voyage to the scrapyard in Genoa, following a $1.5 billion dollar salvage operation. (The Independent)
Cameras may be coming to the New York City subway trains, as part of a crackdown on sexual assault and harassment, if the city's public advocate has her way. (NY Observer)  
If you're going to steal a Citi Bike, you probably want to paint over the Citi Bike logo. (Gawker)
It's been a bumpy ride for New Jersey's bikeshare system, scheduled to launch this summer and now launching… sometime. (Hudson Reporter)
D.C. Metro's new Silver Line opened Sunday, and so far so good. (WAMU)
Bikes in the Tour de France are getting lighter, but the tradeoff is that they shatter in crashes. "The bikes, they completely explode." (NY Times)
A Portland man had his road bikes stolen, and his six-year-old daughter retaliated with thief-shaming yard signs. "Your mom would be disappointed. Even if she was a villain, she wouldn't want you to be a villain too." (NY Daily News)
Escalators in London's Kings Cross station have some subtle hints to those who dare to stand on the left.
RT @rohan__silva: Smart little escalator nudge at King's Cross... @R_Thaler - choice architecture in action! pic.twitter.com/kxnAzhDGAI

— David Wessel (@davidmwessel) July 27, 2014