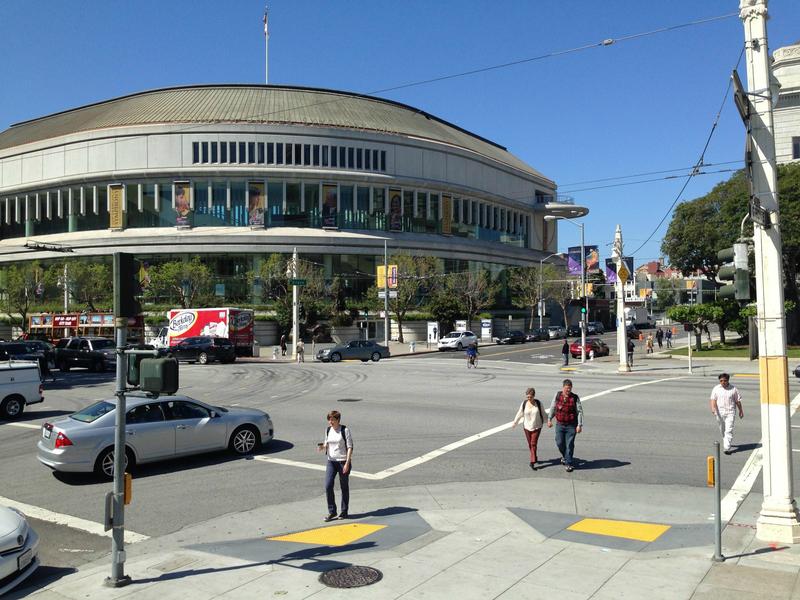 ON TN:
Changes To D.C.'s Blue Line Leave Some Commuters Seeing Red (link)
"We've been around the block. We probably helped pave it." (link)
Meet NYC's new(ish) taxi commissioner. (link)
TUESDAY HEADLINES:
San Francisco's Van Ness Avenue has seen more than half of the city's pedestrian deaths so far this year. But it won't get overhauled until 2018 — when a BRT line begins running on the street.  (KALW)
Dallas's new bike czar has a simple goal: "Get more bike infrastructure on the ground." Make it so, Ashley Haire. (Dallas Morning News)
Why transit needs to speed up: "Slower transit effectively makes it impossible for regions to operate as a unified economic or even social entity...Riverdale in the Bronx, for example, is all but unreachable for people 20 miles away in Jamaica, Queens." (Transport Politic)
A bill introduced in Congress would allow commuters to use pre-tax income to pay for bike share programs. (DNA Info)
A 'suspicious' bag left on a Seattle area transit bus...turned out to be left over from a drill the week before. "It was our mistake," said a spokeswoman for the sheriff. "All we can do now is apologize for how that went down and change our protocol." (Seattle Times)
Competition in the taxi industry is giving NYC's yellow cabs a run for their money. (Crain's NY)
A stroller with a two-year-old girl in it rolled onto subway tracks in Queens. (NYP)
Houston's two new light rail lines will open in late December, not in the fall as previously projected. (Chronicle)
Workers at a Caterpillar unit devoted to train repairs say they were pressured to produce billable work. "Some workers have resorted to smashing brake parts with hammers, gouging wheels with chisels or using chains to yank handles loose, according to current and former employees...one employee said he and others sometimes threw parts into the ocean." Why yes, there is a criminal investigation. (WSJ)
Check out these transformative pieces of bike infrastructure, from a cable lift to a floating steel suspension bike bridge above a busy highway. (Gizmodo)
When performing in musicals, Barbra Streisand always sang on public transportation, while Judy Garland sang about it. More fun facts can be found over at NPR.
Watch the Bay Area Flash Mob dance down the "Crookedest Street in the World" to "Happy." (h/t Streetsblog SF)