TN MOVING STORIES: Transpo News Links from Around the Web
Wednesday, July 16, 2014 - 08:05 AM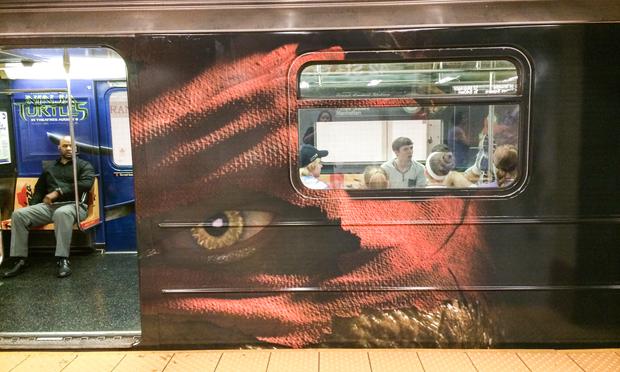 (Kate Hinds/WNYC)
ON TN:
As LIRR Walkout Looms, Cuomo Urges Patience (link)
Yellow Cab Blues: At a school for new cabbies in New York, immigrant drivers learn to navigate the city streets and charm passengers for better tips. (link)
WEDNESDAY LINKS:
As many as 44 trains a week, each loaded with at least a million gallons of crude oil from North Dakota's Bakken region, move through upstate New York. (AP via Times Union)
The U.S. Attorney's office has asked the New Jersey legislative committee investigating Bridgegate not to call any more witnesses because it could interfere with their criminal prosecution. (WNYC)
The House passed a stopgap funding measure for the rapidly draining Highway Trust Fund. (WaPo)
The death toll in yesterday's subway crash in Moscow is now 21, and two men have been detained for questioning. (UPI)
When asked by federal regulators to explain deadly crashes, General Motors said it had no answers -- but its internal documents tell a different story. (NYT)
Wealthier people are increasingly reducing their car dependency, but poor people still aspire to car ownership. (CityLab)
The Port Authority will add fencing on the walkway of the under-construction Goethals Bridge to prevent suicides. (DNA Info)
San Francisco's proposed BRT system has hit a roadblock: Muni says building level boarding platforms is too expensive. (SF Gate)
Welcome to New Orleans, where transit costs are high and service is low. (NOLA)
And former MTA chief Jay Walder will be leaving Hong Kong's rail operator next month "following a harsh report that criticized the company's management for its handling of delays involving a high-profile express rail project." (WSJ)
New York City Mayor Bill de Blasio may be in Italy during a LIRR strike, but he's trying to demonstrate that he's all over it right now:
Mayor @BilldeBlasio is briefed by senior staff and cabinet members on preparedness plans in case of an #LIRRstrike. pic.twitter.com/cL0vCUSZAF

— Mayoral Photo Office (@NYCMayoralPhoto) July 16, 2014
Kate Hinds covers transportation for WNYC News.