TN MOVING STORIES: Transpo News Links from Around the Web
Monday, July 14, 2014 - 08:00 AM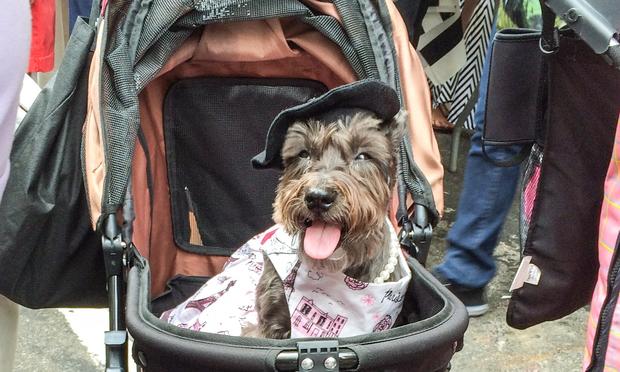 (Kate Hinds)
ON TN:
New York's MTA says it's ready to face a LIRR strike. (Link)
Speaking of which...the mayor's summer holiday could collide with the strike. (Link)
MONDAY HEADLINES:
The White House will spend the week trying to force a Highway Trust Fund deal. (The Hill)
Meanwhile, "Congress is debating a temporary fix that involves letting corporations underfund their pension systems." Wait, what? (NYT)
Fresno County supervisors may roll back their support of California's high-speed rail project. (Fresno Bee)
General Motors will settle those ignition switch claims with its own cash, not insurance money. (Marketplace)
More than two years after it ran aground off the Italian coast, the cruise ship Costa Condordia is floating again. (NPR)
Airbus is seeking a patent for a bicycle-like airplane seat to squeeze in more passengers per plane. The company is calling it "conceptual." (LA Times)
Actor Tracy Morgan is suing Wal-Mart for negligence after being seriously injured by one of its trucks last month. (NPR)
Helsinki wants its transit network to make car ownership pointless. (Guardian)
New York will soon disclose the routes and schedules of freight trains hauling tanker cars filled with Bakken crude oil as they pass through the state. (Poughkeepsie Journal)
United might hike wages for Newark Airport workers. Or maybe not — it's thinking about it. (AP via Poughkeepsie Journal)
Los Angeles Mayor Eric Garcetti calls his Great Streets initiative 'urban acupuncture:' "small insertions of a planter or street art or a great wine store...can have a...catalytic effect." (WaPo)
Should the government step in to prevent hot car deaths? (CNN)
Your long wait for a flying car could come to an end in just two years. (Fast Company)
Kate Hinds covers transportation for WNYC News.