TN MOVING STORIES: Transpo News Links from Around the Web
Tuesday, July 01, 2014 - 08:00 AM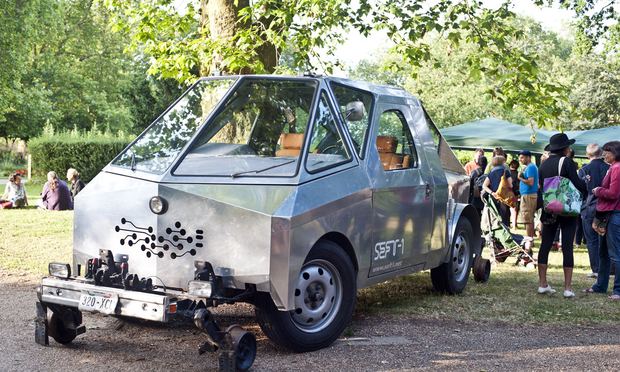 (Furtherfield Gallery/flickr)
TOP STORIES ON TN:
Don't Change Alternate Side Parking Rules, Says NYC Department of Sanitation (link)
NYC Council Eyes Transit Tax Benefit for Commuters (link)
AAA Lashes Out Against D.C. Congestion Plan (link)
TUESDAY LINKS:
President Obama will urge Congress to fund the rapidly depleting Highway Trust Fund by eliminating corporate tax breaks during a speech today in Georgetown. (The Hill)
Transit fares are going up today in Boston, St. Louis, and Brevard County, Florida. (Roll Call)
And also starting today, Chicago's transit system has completely transitioned over to Ventra fare cards. (Trib)
G.M.'s recall total: 28.9 million vehicles for the first half of this year alone, which is more than its cumulative U.S. sales over the last decade. (Freep)
Two Mexican artists built a funky car to explore the country's abandoned railroad routes. "Many communities they visited once depended on the railroads and suffered without them." (Wired)
A Bronx woman survived after falling onto subway tracks and being run over by three subway trains. (NY Post)
The board governing the Golden Gate Bridge has approved a $76 million funding package to install a suicide prevention barrier. (AP via KPCC)
Florida's new SunRail commuter system has added -- and then dropped -- a third car to its evening run. (Orlando Sentinel)
A street in the Manhattan neighborhood of Morningside Heights will be named for George Carlin. (DNA Info)
Madrid's new electric bike share system was promptly attacked by hackers "who put a pornographic clip on the display screens of docking stations around the city." (RT)
UNESCO has designated the Qhapaq Ñan Incan roadway a World Heritage Site. (ArtNet)
Kate Hinds covers transportation for WNYC News.