TN MOVING STORIES: Transpo News Links from Around the Web
Friday, June 27, 2014 - 08:21 AM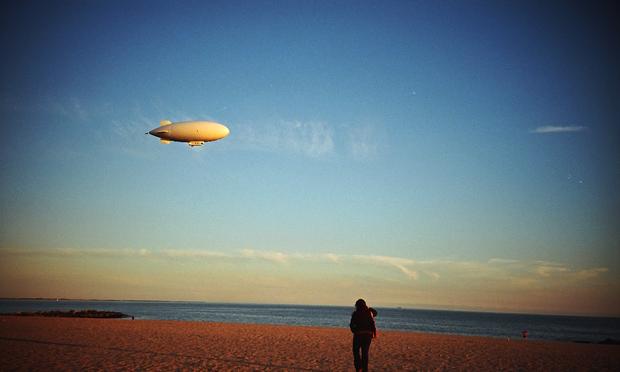 (Daniel Lugo/flickr)
TOP STORIES ON TN:
Meet the MTA's Reinvention Committee (link)
Rockaway Ferry Given Fourth Lifeline, Service Extended to Fall (link)
Cabbies Snarl Traffic In Downtown D.C. To Protest Rideshare (link)
TOP STORIES ON TN:
The solitary life of the blimp pilot: great views, but one must pee in a bottle. (WaPo)
Why raising the minimum wage won't solve income inequality: "The greater the sprawl of jobs in an area, the less likely it is that black residents will have easy and reliable access to them...All of this is exacerbated by our shoddy, car-centric transportation policy." (Slate)
The legislative committee investigating Bridgegate wants 13 more people to provide sworn testimony. (The Record)
And New Jersey lawmakers have advanced a bill that would require The Port Authority to comply with open public records laws in New York and New Jersey. (AP via APP)
San Francisco's Transbay Transit Center will open without its signature rooftop park unless the city of San Francisco can raise $24 million to pay for it. (SF Chronicle)
LA Metro officials approved a new train station to connect rail to LAX; the mayor Mayor says the connection will "fix a historic mistake of our past." (LA Times)

A New York State board authorized a $511 million loan to finance projects associated with replacing the Tappan Zee Bridge, but a pair of key lawmakers could soon have a chance to scuttle the controversial plan. (Journal News)

Minneapolis police broke up a stolen bike ring. (Star Tribune)
Israel's biggest defense contractor is "building the world's first aerial maglev to carry people in egg-like pods around its campus at 44 mph. If all goes according to plan, you may soon see it in Tel Aviv." (Wired)

Hyundai just made a car that can automatically detect speed cameras -- and slow down accordingly. (Slate)
Kate Hinds covers transportation for WNYC News.